Cebuano

English

Filipino
If you're a first-time rider or a seasoned biker, finding the right motorbike for your needs can be tricky. But don't worry – we're here to help! In this guide, we'll outline all the important points to consider when it comes to choosing an affordable motorbike in the Philippines.
For starters, motorbikes are a great choice for students who need transport on a budget. Whether you're looking to get around campus or motor to classes in the city centre, motorbikes are ideal as they're generally more affordable than cars and much easier to manoeuvre in tight spaces. Plus, motorbikes are usually cheaper to maintain and get you to your destination faster than the alternative.
When it comes to picking a motorbike, there's plenty of variety out there in terms of style, power, design and price. It pays to do some research on different motorbike models so that you can find one that suits your needs and budget. Look at motorbike reviews to get an idea of the pros and cons, motorbike price ranges, power ratings, fuel consumption and other features.
Pros and cons of buying used motorbikes
As with any purchase, there are pros and cons to look out for – you could find a great deal at one of the many auto-trader dealerships or strike gold on a pre-owned motorbike on online forums, but there's always the risk of getting stuck with motorbike parts that cost more in repairs than what you originally paid. It all comes down to the motorbike and remaining sensible.
Tips for buying a second-hand motorcycle
In addition to the motorbike type, you should also consider the motorbike's condition. Inspect used motorbikes thoroughly before buying them – check for rust, worn-out parts and any signs of damage. If the motorbike is being offered from a reputable source, it should come with a warranty which can help to protect you if the motorbike turns out to be faulty or damaged. When you've found the motorbike of your dreams and are ready to take it home, be sure to also get a motorbike insurance policy. In the event of an accident or theft, motorbike insurance can help to cover damages and keep you safe on the road.
If you're in the market for motorbikes, then look no further than the motorbike-friendly island nation of the Philippines! There are a variety of auto-trader dealerships located across the various Philippine regions, ranging from small motorbike-only garages to large chain motorbike dealers. With prices starting as low as PHP 20,000 for gearless scooters and rising to around PHP 200,000 for more powerful motorbikes, there's something for everyone – no matter what your budget. So whether you're after a cruiser bike or a sports bike, take a trip down to your nearest dealership and browse their selection of motorbikes today!
Examples of affordable motorcycles
Kymco Like 125 Italia (2022)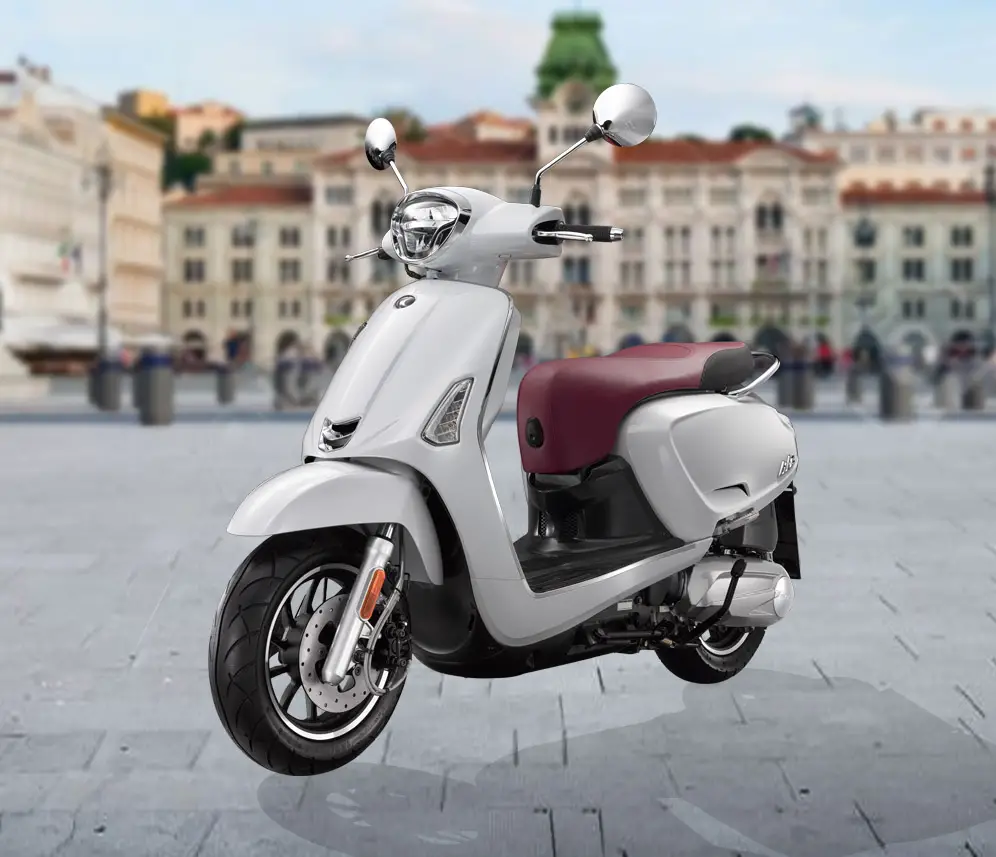 Kymco's stylish and innovative 2022 Like 125 Italia is the perfect motorcycle for a day out no matter where you're headed. Featuring a classic Italian design coupled with modern features, this bike is sure to get you noticed as you cruise around the Philippines. The fuel tank holds enough gas for a range of more than 110km per litre, ensuring that your trips stay hassle-free and fun. From advanced features like dual front disc brakes added for extra safety to LED headlights that provide extra visibility in low light settings, the Like 125 Italia has features that make every ride an enjoyable one. It is currently available on carousell.ph for approximately PHP 80,000.
Vespa Primavera (2022)
Experience the best of the Philippines with a Vespa Primavera Scooter. This revolutionary motorcycle features an electronic fuel injection system that gives you an outstanding performance-to-fuel ratio, with mileage so great that your wallet won't know what hit it. Its compact design allows riders to manoeuvre in and out of traffic with ease. Not just a set of features, the Vespa Primavera Escooter is perfect for visiting all the sights and sounds the islands have to offer. It's time to rediscover some of those undiscovered paths – on your Vespa Primavera. It is currently valued at PHP 65,000.
Yamaha Aerox ABS (2021)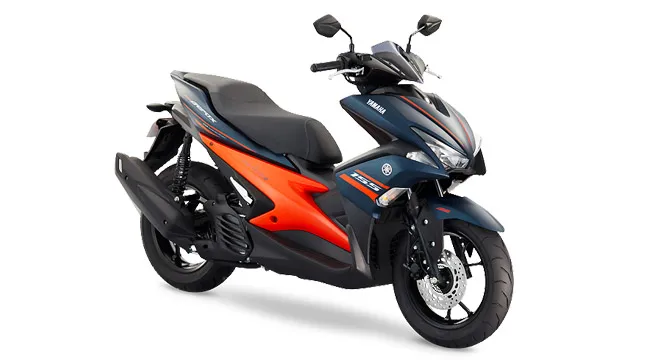 The Yamaha Aerox ABS has revolutionized the way Filipino bikers experience motorcycle rides with its features such as keyless ignition and fuel tank. This modern motorbike eliminates the hassle of bringing a key, allowing riders to hop on and go while they enjoy its features that are designed with comfort and convenience in mind. Additionally, Aerox ABS offers great mileage so it won't deplete your budget as you travel on two wheels. So whether you're around Metro Manila or off-roading somewhere in the beautiful Philippines, Aerox ABS is your perfect companion. With its 125 cc engine and 5.2-litre fuel tank capacity, this motorcycle gives you an impressive 9kW at 9000 rpm, delivering an amazingly smooth ride. It also has a millage of 65 km/l so you don't need to worry about running out of gas on your long rides – let's take to the open road and explore! It is currently valued at PHP 55,000.
Okay, so which scooter is the best?
At first glance, it may not seem like there's much that differentiates the Vespa Primavera (2022), the Kymco Like 125 Italia (2022) and Yamaha Aerox ABS (2021), since they're all motorcycles. But when you look at their specifications, you'll see big differences between them.
As far as fuel tank capacity goes, the Vespa Primavera Escooter has a 3.0L tank, while the Kymco Like 125 Italia has 5.6L and the Yamaha Aerox ABS 6.5L – so there you go if you're looking for something with more fuel storage capacity!
All in all, with these specifications each motorcycle offers something unique and should appeal to a different group of riders depending on individual preferences.
Summary
In conclusion, motorbike riders in the Philippines can find a great selection of motorbikes from auto-trader dealerships no matter what their budget may be. Whether you're looking for something sporty and fast, a rugged off-road machine, or something in between, there's sure to be a motorbike that fits the bill. No matter which one you choose, with a bit of research and know-how, you'll soon be cruising on your motorbike.
Disclaimer
This update was written by filipinowealth.com and is not endorsed by any motorcycle company or dealership in the Philippines. All prices of the motorcycles in the blog post are at the time of their online availability (January 2023). All opinions expressed belong solely to the author. All Rights Reserved.
---
More Philippines Business Guides
---