Cebuano

English

Filipino
Are you thinking about starting a laundry business in the Philippines? Don't worry, we've got you covered! While setting up a laundry business can be a challenge, we're here to help you navigate the process. In fact, we've put together an exclusive guide just for you! Our guide covers everything you need to know about starting a laundry business in the Philippines, including the best locations, costs, and extra tips – and yes, a few special hacks too!
But before we dive into all that good stuff, let's talk about the most important thing you need to do: create a laundry business plan. Your plan will help you estimate your profits, understand the costs and risks involved, and so much more. So grab a cup of coffee, sit back, and let's get started on building your successful laundry business in the Philippines!
If you want to set up a home-based laundry business in the Philippines, we will also explore this option.
---
Starting A Laundry Business In The Philippines
1. Your Laundry Business Plan
Starting a laundry business in the Philippines can be a challenging task, but with proper planning and research, it can also be incredibly rewarding.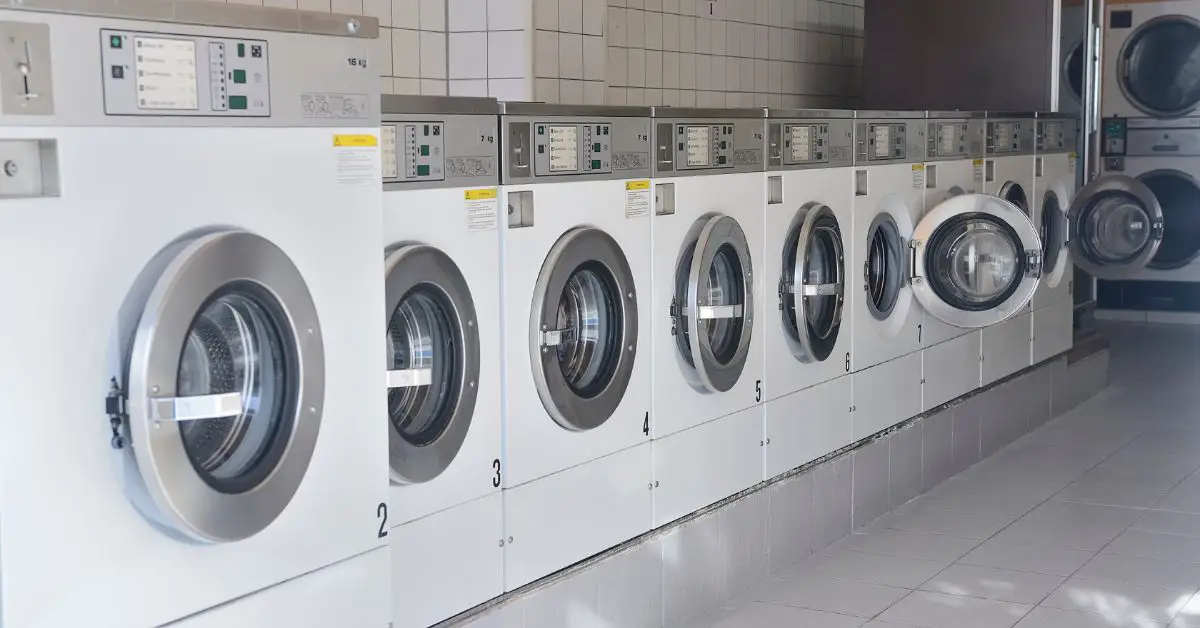 In order to ensure your success, it's important to list the services you wish to offer in your initial business plan, including any additional services like pick-up, delivery, and wash-and-fold.
To target the right customers, laundry shop owners often focus on busy professionals, apartment residents, and students living in dormitories. But no matter who your target audience is, it's crucial to research the demand for your laundry service in your intended market.
So, how can you make your business stand out from the competition? By offering something unique! Consider special services, a comfortable waiting area for customers, loyalty programs, or delivery options.
One of the biggest questions you may have is how much it costs to start a laundry business in the Philippines. While an overall budget of approximately 900,000 PHP is needed to cover equipment, marketing, staff, rent, and a survival budget, the actual cost will vary depending on your specific circumstances.
For instance, starting a home-based laundry business will require considerably less investment than opening a store on the high street. Regardless of your business model, it's important to focus on key areas such as:
Competition,
Target market,
USP/ESP,
Financial summary,
Growth analysis,
Staffing,
Marketing plan,
Operations, and
Market research.
And to help you get started, we've put together an exclusive free business template targeted at businesses in the Philippines. Download it now and start building your successful laundry business today!
Whichever type of customer-owners choose to target, it is important to research if the laundry service demand is met for their intended market.
2. Your Laundry Business Location
Once you've nailed down your laundry business plan, the next step is finding the perfect location.
It's important to keep in mind the accessibility of your chosen spot to your target market. For instance, a location near apartment complexes could be a great area to start a laundry business in the Philippines. Let's face it, not everyone has a washing machine at home!
However, it's crucial to avoid setting up shop too close to your competitors. If the rent in your desired location is too pricey, don't sweat it. Consider opening a pick-up station instead, especially if you're running a home-based laundry business in the Philippines. Just make sure the area is at least 25 square meters and that the water supply is sufficient and free from any harmful minerals that could affect your laundry process.
Speaking of home-based laundry businesses, did you know that by operating from home, you could save anywhere between 20,000-80,000 PHP per month in rental costs? That's more money for you to invest in growing your business!
3. Renovation And Equipment 
Water supply is vital in any laundry business, so it's crucial to ensure that the right plumbing system is in place. This means having a system that can systematically produce and flush out water. In addition, proper ventilation should also be installed for safety purposes. For self-service laundry shops, providing a comfortable waiting area for customers is a must. Renovating a location to include the necessary systems and equipment could cost up to 200,000 PHP, which includes electrical wiring and unique plumbing systems.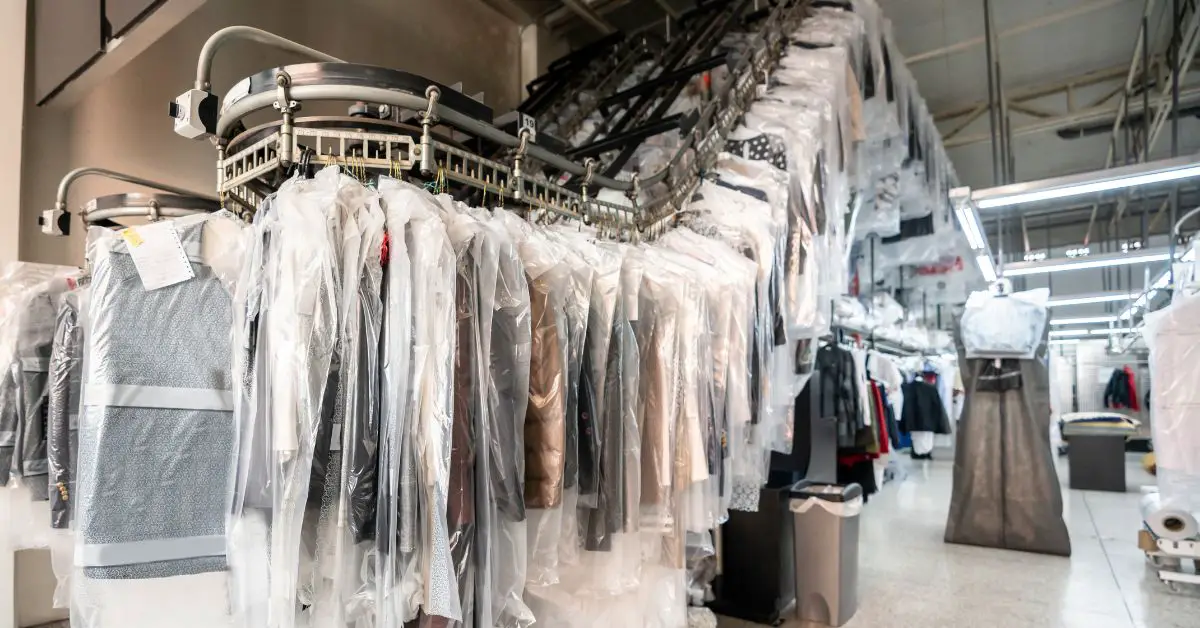 (you may also be able to sell items in a waiting area – a vending machine business could do very well here).
Investing in high-quality laundry equipment is also important, as this can save you time and electricity in the long run. Opt for washing machines that have a big capacity and a drum of decent size, and can complete a washing cycle quickly. If you choose a washing machine without a dryer, you can buy a separate dryer with a built-in sensor to help with maintenance. It's recommended to have a machine that can operate for at least 5+ hours each day, and the price range for each washing machine used in laundry shops can range from 20,000 PHP to 50,000 PHP.
If you plan to have a self-service laundry shop, machines with a card or coin insert, or modern machines can cost around 25,000 PHP to 50,000 PHP. However, on research, you may be able to save many thousands if ordering in bulk. Equipment packages can cost 500,000+ PHP and include three sets of easily stacked washers and dryers. Laundry Setup PH offers laundry business packages, and some retailers across the Philippines also provide setting-up and renovating services.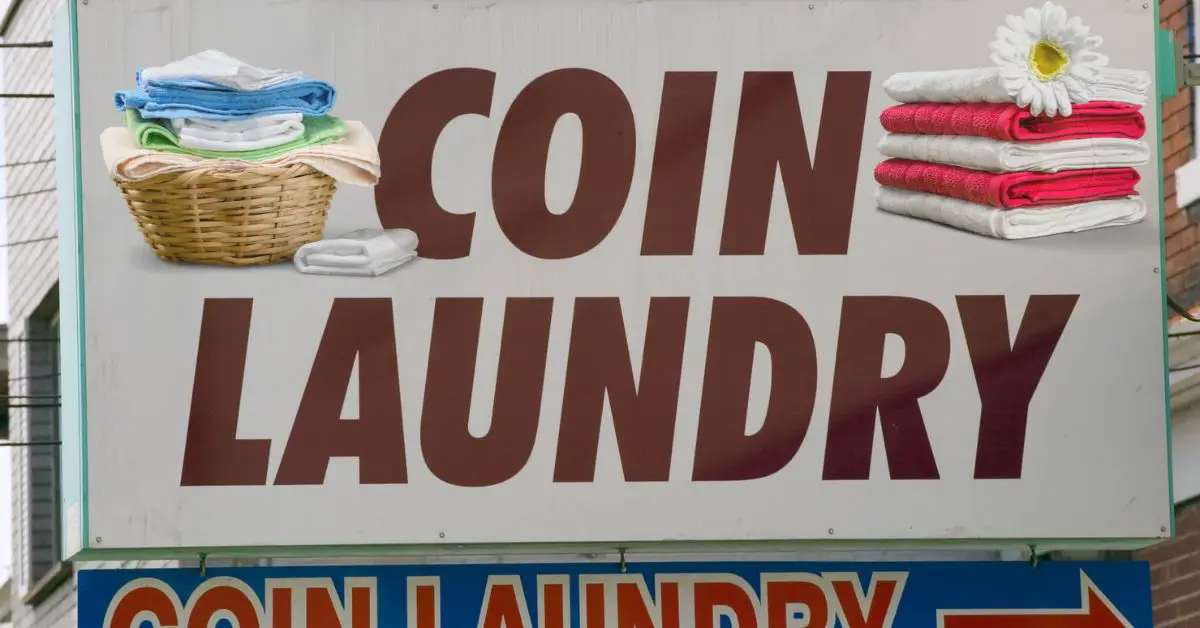 Additional services such as steaming and ironing can be offered, and branded steamers usually cost around 3,500 PHP to 7,000 PHP, while irons cost 1,500 PHP to 6,000 PHP. However, these services aren't included in the rate per load, and customers may be willing to pay more to save time.
If you have the budget, investing in a dry cleaning machine could be a great idea. This service is not offered by many laundry businesses in the Philippines, and could be a unique selling point for your business. Additionally, some services can be seasonal, such as dry cleaning being in high demand during prom and wedding months.
4. Business Permits And Licenses For A Laundry Business
Entrepreneurs who want to set up a laundry business in the Philippines need to deal with legal and government fees. First, owners should register their laundry business with the Department of Trade and Industry for a sole proprietorship. Otherwise, business owners will need to go to the Securities and Exchange Commission for joint ventures or corporations.
Next, they would need to head to the municipal hall to secure a business permit. The cost of a Mayor's Permit may be more than 10,000 PHP, which could add up to around 40,000 PHP. Once the permit is secured, it needs to be submitted together with the business transaction form. After that, entrepreneurs should obtain a Certificate of Registration and Tax Identification Number from the Bureau of Internal Revenue.
In addition, if the laundry business will have five or more employees, owners need to register with PhilHealth and the Social Security System. For laundry business franchises, the franchisors are responsible for registering the business and permitting owners to use its name. Taking care of these legal and government requirements may be time-consuming and expensive, but it's important to ensure that the laundry business is operating legally and smoothly.
5. Find Employees For A Laundry Business In The Philippines
Starting a laundry shop in the Philippines may require hiring staff to assist with the operations. Home-based laundry businesses may not require staff, but for larger laundry shops, having employees is essential to ensure the smooth flow of customer transactions. A cashier, a customer service representative, and a driver could be a good starting point for hiring.
Self-service laundry shops, on the other hand, can typically operate with just 1 to 2 employees for the first few months. However, it is essential to keep an eye on the demand and hire more staff as needed in the long run.
When it comes to employee compensation, in Metro Manila, the minimum salary of a laundry shop staff is around 12,000 PHP per month with benefits for 25 working days. As the business grows and expands, it is crucial to provide competitive compensation and benefits to retain quality employees. Remember, happy employees lead to happy customers and business success.
6. Bills And Taxes For A Business In The Philippines
When it comes to taxes for laundry shops in the Philippines, those with annual sales under 1,500,000 PHP are subject to a percentage tax, usually around 3% to 5% of their monthly income. So, if your business falls within this bracket, expect to pay a chunk of your earnings to the government.
On the other hand, if you have or plan to set up a corporation for your laundry business, be prepared to pay the standard corporate tax rate of 30%. It may seem hefty, but it's important to follow the legal requirements of running a business.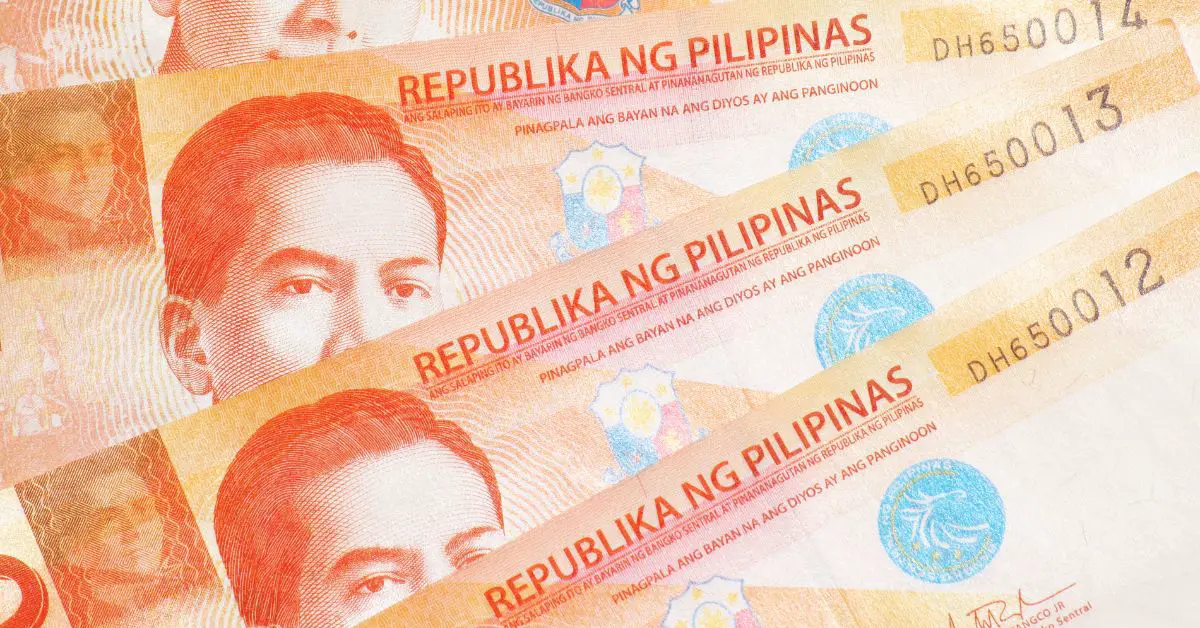 Of course, taxes aren't the only expenses you need to worry about. Your monthly bills will also depend on how energy-efficient your machines are and how much power you use. If your laundry shop has five to ten machines and an air-conditioner, expect to pay around 20,000 PHP for electricity and 15,000 PHP for water each month. So, make sure you keep an eye on your utility usage to keep your bills from piling up.
7. Making Your Laundry Business Successful
The laundry business is a challenging but rewarding venture in the Philippines. While we've covered the essential steps to set up a laundry business, there are additional critical steps that we need to take note of, like marketing.
Marketing is a vital aspect of any business. You need to let people know about your laundry business, the services you provide, and how you differ from competitors. However, marketing doesn't stop there. It's not enough to inform people about your business; you need to convince them to become your regular customers. That's the power of marketing.
Once you've successfully marketed your business, it's time to move on to the start, stop, and continue stages. Starting is when you analyze your current situation and decide the most profitable course of action for your business. Stopping involves halting any business-draining activities that may be hindering your business's growth. Continuing means strengthening what is strong and making progress.
In addition to marketing and the start, stop, and continue stages, you must consider taxes and monthly bills. For businesses with gross yearly sales under 1,500,000 million PHP, laundry shop owners must pay a percentage tax of around 3% to 5% of the monthly income, depending on the bracket the business falls in. For corporations, the standard tax rate is 30%. Monthly bills depend on the amount of energy and water the laundry shop uses. For example, a shop with five to ten machines and an air conditioner could have a monthly electric bill of around 20,000 PHP and a water bill of 15,000 PHP.
While there are many challenges to running a laundry business in the Philippines, it can be a lucrative and fulfilling venture. With hard work, dedication, and smart decision-making, your laundry business can flourish in no time.
Home Based Laundry Business In The Philippines Tips
Starting a laundry business from home in the Philippines is an excellent way to earn money without the high costs of operating a commercial laundry shop. Not only does it require fewer startup expenses, but it also offers valuable services such as delivery and other essential services to customers. To help you get started, here are some simple tips to keep in mind:
Tip 1: Choosing Where To Work
To save money on operating expenses, such as water and electricity, consider performing laundry at the client's house. If you're working from home, you'll need an area of at least 25 square meters to accommodate your laundry needs.
Tip 2: Price List
Offering extra services such as ironing and dry cleaning can boost your profit margin. Consider referring to other local competitors for pricing and try to mix and match services to offer a better service for a lower rate while still making a good profit margin.
Tip 3: Record Keeping
Keeping track of your clients, payments received, and expenses is critical to the success of your business. Consider using free online tools like Google or Excel spreadsheets to manage transactions.
Tip 4: Buying In Bulk
Buying items in bulk can save you thousands of pesos. Before purchasing detergents, powders, and fabric softeners in bulk, try them out to ensure they meet your quality standards. Alibaba.com is an excellent way to save money by purchasing items directly from China, but be aware of import taxes and delivery costs.
With these tips in mind, starting a home-based laundry business in the Philippines is a great way to earn extra income while providing essential services to your community.
Is A Laundry Business Profitable In The Philippines?
If you start a laundry business in the Philippines with an average of 50 kg to 55 kg of laundry services each day, then there is little room for profit in the early days. This is because the cost of business takes up the majority of profits. However, if you can increase the average to around 75 kg per day, you could earn around 10,000 PHP per month.
When looking at the profit potential of a laundry business in the Philippines, it's a common question to ask if the profit is different if you own a laundry shop. The costs are different, so it is often harder to reach a profit. However, a store has many benefits above financial matters. For example, having a physical location can help establish credibility and make it easier for customers to find you. In terms of financials, a laundry shop that can service anywhere between 100 kg to 120 kg of laundry each day could earn around 30,000 PHP or more per month. And if the shop can handle 150 kg of laundry a day, it could earn 50,000 PHP or more every month.
Ultimately, the profit potential of your laundry business in the Philippines will depend on a variety of factors, including your location, pricing strategy, customer service, and marketing efforts. It may take some time to establish a customer base and build up a steady stream of income, but with dedication and hard work, it is possible to achieve success in this industry.
What Is a Day In The Life of A Laundry Business?
Operating a laundry business in the Philippines can be challenging but rewarding. Whether you work independently or with employees, there are essential tasks that need to be completed daily. For instance, opening and closing the shop on time, cleaning the premises, securing the money, and checking the machines for maintenance. For business owners who have employees, there are additional responsibilities such as supervising them, ensuring they provide extra services like ironing or folding clothes, and checking the quality of their work.
Typically, laundry shops in the Philippines operate from 7 am to 6 pm daily, with weekends being the busiest days due to high customer traffic. Therefore, it is recommended to open on either Saturday or Sunday to capture the most customers. Depending on the market served, business owners could also consider alternate operating hours. However, opening on time is critical since customers allocate a specific time of their day to do laundry.
Overall, running a laundry business in the Philippines requires a combination of hard work, dedication, and attention to detail. With the right mindset and approach, it can be a profitable venture that provides a valuable service to the community.
Is Starting A Laundry Business A Good Idea?
Starting a laundry business in the Philippines can be a great business opportunity, but it's not without its risks. As with any entrepreneurial venture, financial risks need to be carefully considered. However, the potential for success is significant if entrepreneurs can carefully navigate these challenges.
Two important factors that can make or break a laundry business in the Philippines are location and service quality. Therefore, it is essential to conduct market research to identify the right location and target clientele, and to promote high-quality services that meet their needs.
Despite the challenges, a laundry business in the Philippines can be a lucrative venture with the potential for significant profits. With careful planning, research, and commitment, entrepreneurs can turn this opportunity into a successful business venture.
Future Reading & References