Cebuano

English

Filipino
Do you want your own vending machine business in the Philippines but do not know where to start?
Worry not because this guide will walk you through the process. 
Having your own vending machine business can be enjoyable.
Owners purchase a machine and fill it up with goods that customers can buy.
However, similar to other kinds of businesses, there are steps needed to be taken to build a profitable vending machine business. in the Philippines.
Today we will also see the benefits of having a vending machine business in the Philippines!
---
How To Start A Vending Machine Business In The Philippines
1. Researching The Foundations
Just like other businesses, a vending machine business begins with planning and researching the market.
Here are two different areas to focus on when starting up a vending machine business in the Philippines.
Each decision you find has its advantages and disadvantages. 
1.1 Type Of Machines / Business Model
If the environment is right, you can expand rapidly, BUT the equipment ( machine) needs to be suitable for the location.
When buying a vending machine in the Philippines, you can either buy second-hand or brand new.
Both of these options come with pros and cons.
However, if capital is tight and a new business is, it is often recommended to purchase a second-hand unit.
When buying an existing or second-hand vending machine, It is wise to know why the owner wants to sell it.
Inspecting the machines and the current vending machine contract could also help you with your purchase.
A third option is through the rental of the machine or franchising. (see the update about franchising a vending machine business in the Philippines below)
In starting a  vending machine business in the Philippines, franchising could be the easiest way.
You could see the list of vending machines from the Philippine Vending Corporation.
Please Note: PCV states – Vending is not a franchise business. It is our understanding that it is not viable for companies to buy two or more vending machines.
In other words, this option would be best if you already have a business and wish to rent a machine and not if you are looking to start a vending machine business in the Philippines
Nevertheless, their franchise packages start from P15,000, but it is always wise to shop around to find the best deal for your location as options prices differ from area to area.
It's always wise to carefully consider the three different options you have as a vending machine business owner in the Philippines.
1.2 Vending Machine Products
The standard vending machine products in the Philippines tend to be food and drinks, toiletries, and bulk vending machines.
Most of the new food and drink machines dispense both food and drinks.
Depending on the location and foot traffic type, it is recommended to store different food and drink items.
To stand out from existing vending machines in the area, you could offer something unique such as Korean snacks or drinks.
With any business, it's also a great idea to have your USP.
A unique selling point can help with all aspects of your business.
For example, a protein vending machine business set up at or outside of a local gym could do very well in terms of profitability.
If you are interested in putting up a vending machine in a public comfort room, VendoCorp has tools and supplies.
The prices of their vending machines depending on the size.
The cheapest are the machines with 1 column/spring with 200 pieces of consumables which is around P10,000, and the most expensive are six columns/springs for P48,160 (as of today).
Did you ever get a toy from a vending machine when you were little?
These are bulk vending machines. Aside from toys, a business owner could fill these up with gumballs and other candies.
These machines are the cheapest since users operate them manually.
If placed in the right location, it could be a great source of additional income for first-time vending machine owners. 
One drawback is that profitability is lower, but it could be an excellent additional income for a current business.
2. Build Your Vending Machine Business Plan
After deciding on the vending machine option you want, creating the business plan is next.
The critical part of the plan is market research.
For instance, owners could find out the location they have in mind has no demand for their vending machine's products.
Therefore this is often a critical stage that is missed when building a business in the Philippines.
To make it easier, you could check out Filipino Wealth's full business plan by clicking the link.
Alternatively, Here is a simple format that could help you write your business plan;
Products: A quick and basic summary of the products, including how to get the supplies needed and establish working relationships.
Goals: What the business owner wants to accomplish within a specific time frame (example: within a year).
Mission Statement: What aspect of the vending machine business is the most important for the vendor.
Finance: Capital required to establish the business & amount needed for growth.
Management: The person or people managing the business.
Sales: Expected earnings
Expansion: Where the vending machines' earnings will go for further growth of the business
3. Find Suitable Locations
Location plays a crucial role in the success of your vending machine business in the Philippines.
Some of the ideal vending machines locations are in malls, schools, in front of stores, office buildings, airports, and other places where there is much foot traffic.
The perfect location is where there are no other vending machines positioned.
However, other vendors could have taken most of the best locations or had an exclusive contract with the property owner. 
This will not be a problem as long as the chosen location could work with the products.
For example, a gumball vending machine in front of a healthy options store would likely not work, but protein shakes outside of a gym could be perfect.
However, if the target market is not transparent, the vending machine unit might not succeed even in a high foot traffic area.
Another location consideration is the rate of theft and vandalism.
Again, checking the crime rates and avoiding areas that have several theft and vandalism cases could help prevent this.
Profits could drain fast if there is damage or robbery to the machine.
You could consider areas that are patrolled, visible, and have CCTV cameras. 
4. Contracts And Requirements
Once vending machine owners find a location, they often are required to pay the business or property where they install their vending machines.
Usually, an agreement is met based on the settled percentage from the sales (but not always).
The commission, on average, could be around 7%-10%.
However, this could vary depending on the size and number of vending machines.
To protect both parties, it is wise to draw up a contract.
Therefore getting legal assistance would be sensible in the situation.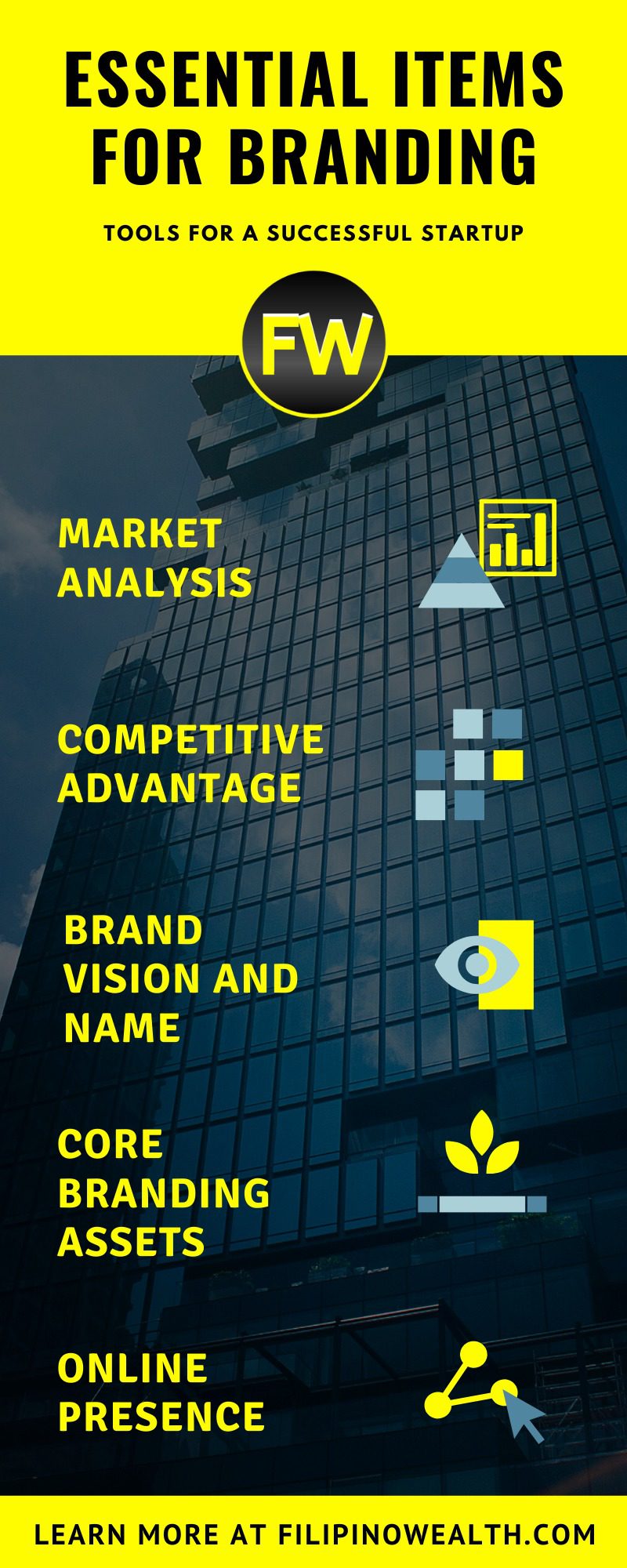 Below are some essential specifics in the agreement:
Statement Of Compensation And Sales To The Location Owner At Regular Intervals
Machine And Product Type
Duration Of The Contract
Exclusivity (If Possible)
Options To Increase, Lessen, Or Replace The Machine(s)
As for the requirements, this would depend on the business, property manager, or owner.
They often can provide the elements needed to set up the business.
In addition, seeking assistance from employees at the local government officials could help owners obtain required permits and other documents.
If you do not plan to lease a space, then this could be a slight difference.
For instance, getting a machine from Barista Choi would not require government documents since it is an add-on business (to date).
5. vending Equipment And Products
As mentioned in the first step, there are many options to start a vending machine business in the Philippines.
For example, for P20,000, you could buy, franchise, or even rent to start this business. 
New vending machines usually come with a warranty of 1 to 2 years for the parts.
Although used or second-hand vending machines could have limited or no warranty, they could have significant discounts.
In addition, you could repair the machines yourself if you have basic mechanical knowledge.
If not, there are repair technicians that could be contacted. 
For the product dealers or suppliers, they are more than happy to answer your queries.
If suppliers are reputable, they would have terms and conditions related to their machines and products' inventory, maintenance, warranty, and service.
Profits could be maximized by purchasing the vending machine items at the lowest possible price per item.
In addition, comparing prices and making negotiations when buying in bulk would help.
You could also discuss the products with the property or business owners since this could be included in the contract. 
For coffee, snacks, cold beverages, chips, biscuits, water, and soft drinks could sell well in different locations such as call centers.
Candies and toys could be profitable in places where families go, such as supermarkets, malls, and parks, among many others.
Personal care items could sell well in restrooms in public areas such as train stations and malls. 
Here is an estimated breakdown of costs for a coffee vending machine from Barista Choi to give you a general idea of the expenses:
From Barista Choi:
Coffee Vending Machine- P12,000
1-Kilo Coffee Powder- P190
1-Kilo Cocoa Powder- P190
1-Kilo Caramel Powder- P300
Paper Cups- P210
Total: P12,890
6. Maintenance And Customer Support
Like any business, the core of success in a vending machine business in the Philippines is being consistent in maintaining your business and providing excellent service.
Owners could maintain their business' quality and customer service by: 
Scheduling A Location Visit To Check The Stocks Of The Machine.
Cleaning The Machines And Making The Necessary Repairs As Soon As Possible.
Placing Contact Details Such As A Telephone Number Or Email Address On The Machine So That Buyers Could Report Machine Problems.
Rotating The Items Depending On The Best-By Date (If Possible So That Vendors Could Sell The Older Stocks First).
Analyzing Sales And Consulting With The Property Owners About The Products That Customers Preferred More.
Behaving Professionally Especially When Dealing With Complaints.
Some people have a negative perception of vending machines as poorly maintained and dirty which could drive them away.
Their bad experiences with non-functioning vending machines could generalize that all vending machines are unreliable and all owners want is 'money.
Addressing the problems as soon as possible could ensure that your vending machines are operating well at all times.
In addition, it could help in changing your customer's negative perception of vending machines and draw in repeat buyers.
First-rate customer service is one of the best and most effective ways to improve a business owner's reputation.
In addition, this could generate more revenues which is crucial if owners plan to add a new machine or location for their business.
---
Vending Machine Franchise Philippines
Franchising a vending machine business in the Philippines is a great option.
However, I've got some bad news. ☹
Please don't shoot the messenger!
But from research, there does not appear to be many legitimate franchising vending machine businesses in the Philippines.
(Please comment below if you find any! But nevertheless, we will continue to update this post every month just in case!)
A few vending businesses offer services to other businesses (such as the rental of a vending machine), but this is not part of a franchising agreement.
However, Baristachoi is one company we found that offers franchising vending machine business opportunities in the Philippines.
---
Advantages of Starting A Vending Machine Business In The Philippines
A. Vending Machine Overhead Costs
There are a few expenses when operating a vending machine business.
Owners could easily manage the business themselves, so they would not need to hire employees. Therefore, it could lessen the stress of thinking about payroll or absences. 
The machine itself will do most of the work. 
B. Flexibility Of A vending Machine Business
Vending machine owners could choose when to refill the goods in their vending machines and collect their earnings when they need them.
They could also change the selection of products easily.
For example, a particular beverage was not selling well. It could be replaced with a different beverage quickly. 
C. Vending Business Growth Philippines
You could control the pace of your business growth.
For example, some vending machine owners still have their day jobs while managing the business.
If you have saved enough money, you could add more machines to grow your business if you wish. 
D. It Is A Straightforward Filipino Business
After you have found a vending machine, supplies, and location for your vending machine, operating it could be not too complicated.
Regular maintenance of the machines to check if they are in good condition, checking the stocks, and keeping track of the earnings are the main processes of this business.
---
Tips For Starting A Vending Business In The Philippines
1. Use The Right Vending Machine
Choosing the appropriate machine would mostly depend on your investment.
If you had a smaller investment, you could opt for a basic machine such as bulk vending machines or those that are not computerized or electronic.
On the other hand, if you are eager to make a more significant purchase, you could consider buying automatic vending machines since these could be more profitable. 
2. Attention-Grabbing Vending Machines
Numerous vending machines from various suppliers are scattered in locations accessible to the public.
Therefore, making the vending machine stand out could attract more customers and increase the machine's profits. 
Merely adjusting the lighting could, for example, could be great.
To keep the light shining brightly, you could replace the bulb located in front of the machine.
Also, making sure that the machine is clean and changing the internal lights with LED strips could do a lot.
LED strips are priced around P150-P500 on Shopee.
Also, you could position the lights in a way that focuses on the items and does not cause glare to the customers.
These lighting tips could make customers notice your vending machine first before the other machines.
Then, to save time, they could end up choosing to purchase from your products. 
3. Making Professional Relationships
Building relationships is a factor that could make one vending machine business successful and the other one a failure.
You could take note of these tips when meeting with the location or property owner or manager:
Starting Positive Conversations Would Be Recommended.
Explain How Your Vending Machine Business Would Work And What They Will Obtain.
It Would Be Best Not To Mention Your Competition.
Making The Owner Feel That You Have High Expectations Of Them (People Tend To Live Up To Expectations According To The Rules Of Expectations).
Giving The Owner Some Reading Materials About The Business, You Could Provide Them With An Option To Have Another Meeting If Clarifications Are Needed.
It Is Highly Recommended Not To Be Overly Pushy. 
Presenting Yourself Professionally And Effectively Using Body Language Would Give The Owner An Excellent First And Lasting Impression.
4. Vending Business Promotions & Growth
One way that you could promote a vending machine is by adjusting the prices of the products.
Customers who perceive that you lowered the price of a drink or snack for a limited period could decide to buy more.
Furthermore, if they often buy a particular product, they could be more willing to buy a new one if they see a price reduction.
Though this could reduce each sale's profit, it could increase sales overall. 
The products that do not sell well or are older stocks could make sales by lowering their prices.
In addition, there could be an increased profit if no products are going to waste.
---
Vending Machine Business Philippines: Summary
Starting a vending machine business in the Philippines is a simple but exceedingly flexible business venture that could help you in earning more money.
Furthermore, it could be rewarding since you are your own boss, and you can decide on the direction of your business.
To better understand the way to your vending machine business' success, you could consider following the steps and tips mentioned.
Here are some key takeaways to remember:
Obtaining Suitable Suppliers And Securing A Good Location
Giving Efforts To Creating Lasting Professional Relationships
Maintaining The Machines And Keeping Them Well Stocked 
Choosing The Right Machine And Business Model For You
Frequently Asked Questions:
Is vending machine a profitable business in 2022?
Based on the costs outlines above, starting a vending machine business in the Philippines can be quite profitable. To secure your vending machine business' success, you could consider following the steps and tips mentioned.
How much profit does a vending machine make per month?
A single vending machine can make up to $300 per month. However, this will be dependent on the location of the vending machine and how quickly product is sold per month (this is covered above).
---
More Philippines Business Guides
---