Cebuano

English

Filipino
As you travel around the Philippines, it's hard not to notice the evolution of fast-food chains like Jollibee and McDonald's. The same can be said for franchises like 7-Eleven, which have seen tremendous growth in recent years. But what does this mean for aspiring entrepreneurs? Is franchising a 7-Eleven store a profitable business opportunity in the Philippines?
Today, we'll take a closer look at the process of franchising a 7-Eleven store in the Philippines. In addition to this, we've also covered other franchise opportunities in the past year that may pique your interest. Whether you're a seasoned business owner or a first-time entrepreneur, there are plenty of opportunities to explore in the Philippine market. So, let's dive in and see what 7-Eleven has to offer!
Also, you may be interested in some other franchise articles we've covered this year:
How to franchise 711 in the Philippines
Are you ready to start your journey as a 7-Eleven franchisee in the Philippines? The first step is to visit their official website at www.7-eleven.com.ph and click on the "corporate" tab, followed by "franchising." This page provides valuable information to support and help you with your business venture, including data from existing stores to help you scale your 7-Eleven chain growth.
In the Philippines, 7-Eleven has aggressively expanded its empire, with a total of 2,287 stores nationwide, of which 1,033 are owned by the company directly. This aggressive expansion indicates that not only is 7-Eleven a popular choice, but it is also a profitable business for anyone with capital ready to invest.
As an added bonus, their expansion and existing network of stores are concentrated in several areas in the Philippines, including Luzon, Visayas, and Mindanao, covering various provinces and cities such as Ilocos, Isabela, Baguio, Pampanga, Negros Occidental, and Negros Oriental, to name a few.
What are the requirements for Franchising 711 Philippines
According to 711 PH official website, a franchisee must…
Must be at least 25-60 years
Has at least 72 units in any College Course or Graduate of any Vocation Course (Experience in Retail and in Fastfood industry is a plus)
Must be willing to undergo full-time 3-5 months of training
Has the ability to fund the required investment
Must be willing to devote time to oversee day-to-day store operations and take on a role of a Store Operator
Must be willing to work within the 7-Eleven Franchise system and standards
In addition to these requirements, there are also other conditions such as terms of service. Each franchising term is 3 years which can be renewed.
How Much Will 711 franchising Cost Me
7-Eleven proprietary brands, use of 7-Eleven operations, equipment and merchandise systems, a comprehensive 4 to 8 weeks of training, involvement in national advertising and promotions, start-up and bookkeeping assistance, and weekly visits by our field consultants.
Are you ready to invest in your own 7/11 franchise in the Philippines? Here's what you need to know about the costs involved. The total investment required is between 3.5M to 4.5M, which includes construction costs, initial merchandise, franchise fees, store supplies, and advance rent and deposit. It might sound like a hefty price tag, but keep in mind that this package comes with some impressive franchise terms. Here is a breakdown of some of the costs associated with franchising a 7-Eleven store
| Item | Cost |
| --- | --- |
| Franchise Fee | Php 600,000 + 12% VAT |
| Initial Store Supplies | Php 170,000 |
| Construction Cost | Php 2.03 million (estimate) |
| Advance Rent and Deposit | Varies depending on lease terms |
| Merchandise Bond | Php 400,000 |
| Total Investment | Php 3.5-5.0 million (estimate) |
Estimated Franchise Costs for Opening a 7-Eleven Franchise in the Philippines
You'll have access to 7-Eleven proprietary brands, their operations, equipment and merchandise systems, and you'll receive comprehensive training that lasts between 4 to 8 weeks. Plus, you'll be involved in national advertising and promotions, get start-up and bookkeeping assistance, and receive weekly visits from field consultants. All of these elements are essential to ensuring the success of your business. With this package, you'll have everything you need to hit the ground running and become a profitable 7/11 franchisee in the Philippines.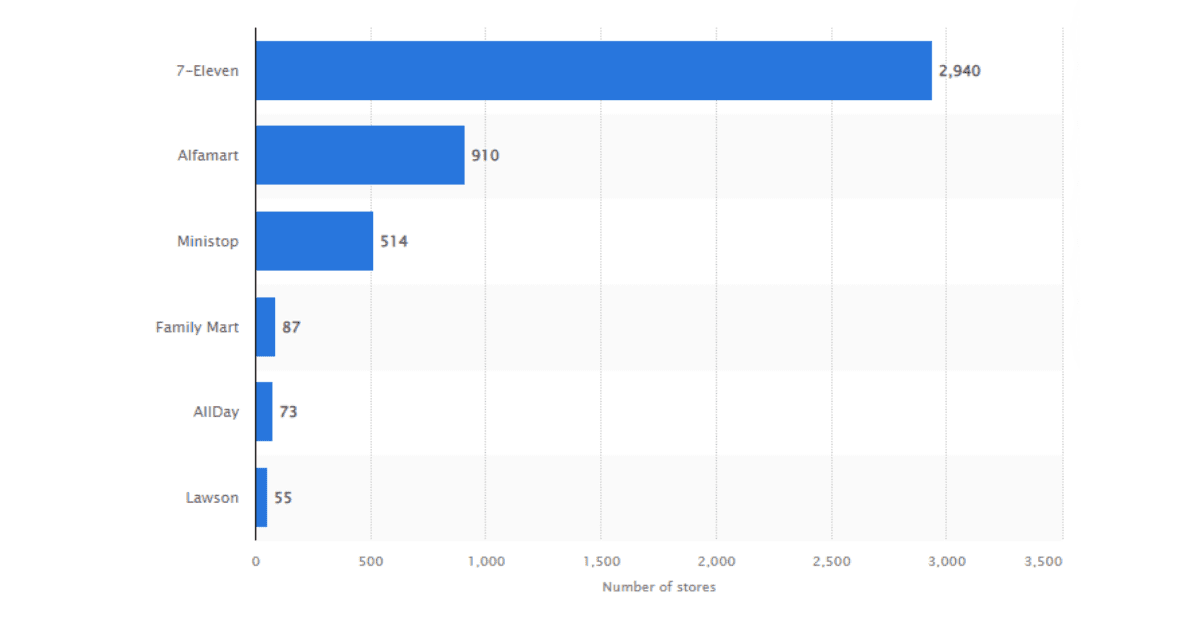 Curious about why it costs 3.5M pesos to own a 7-Eleven franchise in the Philippines? Well, wonder no more! We've got the breakdown right here. The cost of the franchise fee itself is 600,000 pesos, and the cost of the 7-Eleven package is 800,000 pesos. But that's not all – the package includes the estimated construction cost of 2.03M pesos, store supplies at 170,000 pesos, and advance rent or deposit depending on lease terms.
But wait, there's more! As a franchisee, you'll be responsible for operating expenses like renting, store supplies, and inventory variation. Electricity is split 50/50 between the franchisee and the company. Once you agree to the terms and conditions, you can expect your store to open or be turned over in 4 to 6 months.
But don't let the initial costs deter you! 7-Eleven assures potential business owners that the total investment to open a store in the Philippines is less than 500,000 pesos. However, keep in mind that additional fees will still apply. So if you're willing to take the risk, owning a 7-Eleven franchise could be a lucrative investment.
In addition, 7-Eleven maintains that business owners will need to pay the following fees.
Employee Related Expenses
Store Supplies
Cleaning and Selling Materials
Inventory/Cash Variation
Bad Merchandise
Business Permit
Local Business Tax
Bank Charges
Miscellaneous expenses
How Long Does Franchising 7/11 Take In The Philippines
The franchise process for 7/11 in the Philippines can take anywhere from 90 to 180 days based on feedback and statistics, with the official average time stated by 7/11 being 6 to 12 months.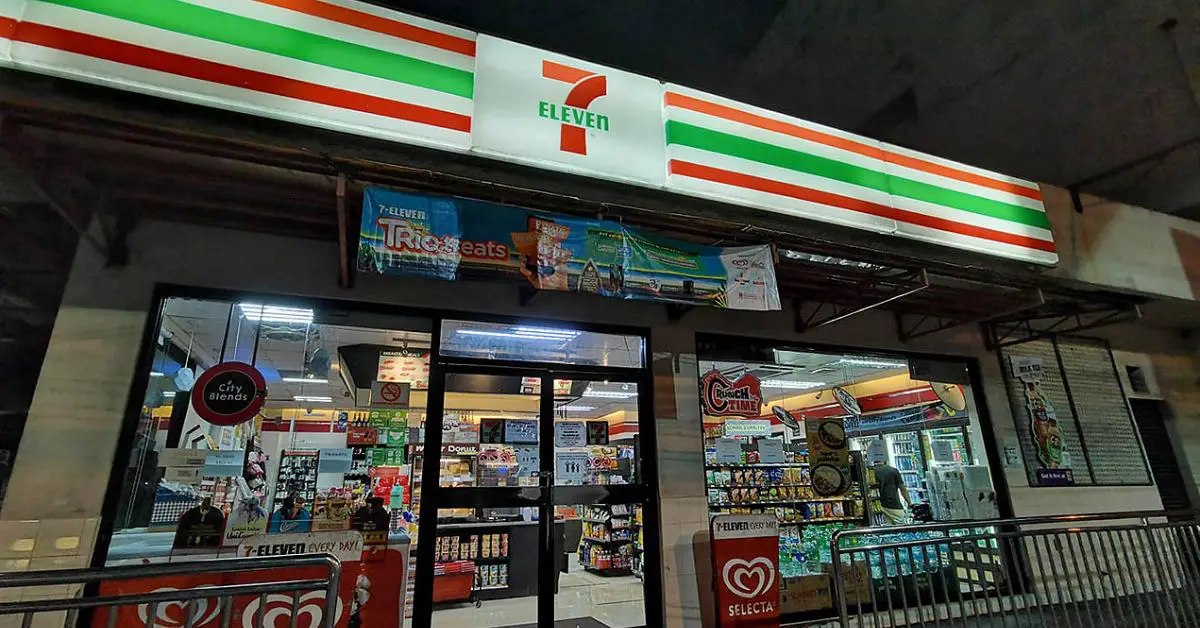 How Much Profit Can I Make From Franchising 711 In The Philippines
When it comes to profit sharing, 7/11 and the franchisee split it 66/34, respectively. But keep in mind that these amounts exclude VAT and are subject to change without prior notice by PCS. Once you sign the contract, you commit to a 5-year period that can be renewed for another 5 years. And if you're curious about available franchise sites, you'll learn more during the briefing.
More Information About 711 Franchising Philippines
We discovered through our research that 711 is highly transparent about all fees and costs related to franchising, as detailed in this article. According to a 711 store we spoke to, this business opportunity is both growing and profitable. However, it's important to note that running a 7/11 franchise is not a completely passive endeavor. Due to the industry that 7/11 operates in, there are several requirements for business owners. It's recommended to have some backup capital for emergencies when starting a 7/11 franchise. If you're taking out a loan to start your business, consider speaking with your loan provider to see if you can increase your limit in case of unforeseen circumstances.
What Is The Next Step In Franchising 711 In The Philippines
Once you've learned how to franchise a 7-Eleven in the Philippines, the next step is to reach out to the company directly. Fortunately, 7-Eleven is known for being extremely transparent and is happy to provide you with all the details you need about pricing and the steps to take to become a franchisee.
To get started, you can contact their head office in the Philippines or attend one of their regular franchise briefing meetings held every Monday and Thursday. These meetings are held at their head office, conveniently located on the 7th Floor of the Columbia Tower in Ortigas Ave., Mandaluyong (close to POEA). To attend a briefing, you can call, text, or email their team to confirm your attendance and get all the information you need to start your journey as a 7-Eleven franchisee in the Philippines. Remember to bring your backup capital and entrepreneurial spirit with you!
If you decide to attend their Franchise debriefing, you could contact them by call or text at 726-99-68; 0920-950-86-51; 0917-871-1686. You can also send an email to [email protected] or [email protected]
How To Franchise 7/11 In The Philippines: Summary
In conclusion, the 7/11 franchising business presents a unique opportunity for entrepreneurs looking to capitalize on the growth of the Philippines. With certain cities currently being developed, the cost of real estate and other essential assets is much lower than in metropolitan areas, making it an attractive option for those looking to invest in the franchise. While some may notice multiple 7/11 stores in close proximity, we found that their profitability is still strong due to the strategic location. However, the question of whether they could be even more profitable in a different location remains. If you're interested in franchising in the Philippines, we recommend checking out our article on the pros and cons of franchising to make an informed decision.
---
Franchise 711 Philippines Tips
Keep track of the financial requirements during your store's initial setup process, maintenance, and growth.
Choose the location carefully. The location of your business is always important, but accessibility is one of the main advantages for customers.
Franchise 711 Philippines Warnings
Gain the relevant qualifications. When franchising 711 in the Philippines, there are many professional and financial requirements. These will need to be met to franchise 711 in the Philippines.
Read the full T&C when franchising 711 in the Philippines. These include your roles, profit levels, commission, business structure, and more.
Always calculate the financial matter of business. Each stage of the business can impact your costs, profits, and returns. 711 can aid in this, but you can outsource this task to a financial advisor or accountant.
Franchise 711 Future Reading & References
---
More Franchising Guides
---