Cebuano

English

Filipino
How To Learn NFT Programming Philippines: NFT's have taken the world and the Philippines by storm. But how can you get involved and earn money from NFT's? One increasingly popular way is through learning NFT programming in the Philippines. So today, we will be looking at how you can learn NFT programming online and for free!
Learn NFT Programming Philippines Online
NFT production requires some technical knowledge, so you need to learn the basics to learn NFT programming in the Philippines. This can be completed in several ways.
The first method is by paying for a full NFT Programming course. However, as we are in the age of free information, it's often much more cost-effective to learn NFT programming for free. For example, Moralis.io has a completely free course available on their website and YouTube channel.  
The course is perfect for anyone looking at learning NFT programming in the Philippines as it will run through the basics and how you can apply NFT programming.
Freecodecamp.org also has a fantastic article documenting how to make an NFT with only 14 lines of code. With NFT programming, the program designs several NFTs with different looks and backgrounds, resulting in a great deal of time and effort being saved.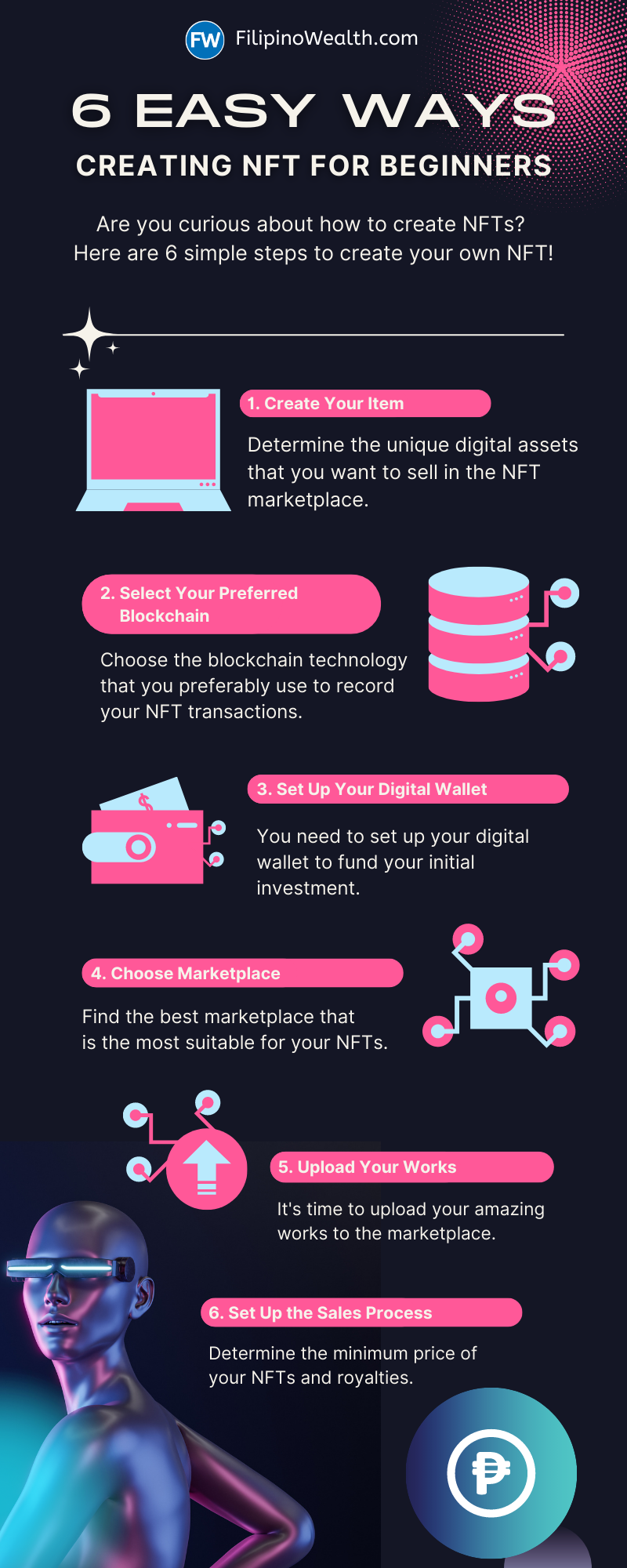 How To Earn Money From NFT's Without Programming
The simplest way to earn money from NFT's without programming experience is to hire an expert who can create NFT's for you, and a great platform to find experts is to use Fiverr. This is a great option if your looking to create NFT's in the Philippines but do not have any direct experience yourself.
Another great option is to play online games to earn free NFT's! Previously we have spoken about how you can earn NFTs for free in the Philippines by battling other players and completing mini-missions
How Much Do NFT Programmers Earn
This depends on the current market demand. NFT's are a hot subject at the time of writing, and professionals such as designers and programmers can charge hundreds of dollars for their services.
If we head over to the Fiverr platform, we can see that programmers and designers are willing to create thousands of NFT's between $300 – $1000 or more.
In summary, the total amount an NFT programmer can earn will depend on the demand, how many NFTs are being created, and the complexity of the code.
How Do NFT Programmers Earn Money
The most common way NFT programmers earn money is by creating codes that allow the system to create hundreds and, in some cases, thousands of different NFT's from a template. These NFT's can then be sold to buyers who look to profit on NFT marketplaces.
---
More Cryptocurrency & NFT Guides
---