Cebuano

English

Filipino
Is a condo a good investment in the Philippines? And are there any pros and cons of buying a condo in the Philippines? Condos are a great investment if you have some critical factors on your side.
This is because when we look at the question of is condominiums a good investment in the Philippines, we need to investigate a few different areas before we can consider a piece of real estate a good investment or not.
I have met many people who have become very rich from investing in condominiums in areas such as Cebu, Manila, and, in recent times, Davao. Still, on the flip side, I've also encountered people struggling with debt and unable to sell their units because of a bad investment decision.
So, for a full answer, yes, it is entirely possible to make a good investment in real estate in the Philippines; however, there are three areas you should consider before you dive in. Let us look into these in more depth.
Is A Condo A Good Investment In The Philippines?
Your Long-term Vision For This Investment
The question we are answering today is, is a condo a good investment?  This can be explained firstly by looking at your term goal. Are you looking to rent this unit for the next 5-10 years? Or are you planning to give this to your children?
If you have a vision of living in this unit or giving to your children, then investing in real estate is not a bad decision. This is because you have a second purpose for your investment.
The more purposes you have, the less likely a real estate investment will become a bad investment in an investor's eyes. The reason for this is that if you are unable to rent or sell this investment, you still have it available to fulfill your other real estate investment needs. This is important when asking if a condo is a good investment in the Philippines.
If your plan involves a long-term approach, such as ten years or more, it's even more important to put yourself in the shoes of your future customers.
Over the years, I've met many investors who brought condominiums in a great location and expected to make 2 or 3 million pesos profit from their unit but struggled to sell their real estate unit(s) after a 5 or 10-year period.
Why is this? Numerous factors would explain why they are finding it difficult to sell. Still, the main problem, I believe, is just the rate of condominiums progression in the Philippines currently allow me to explain.
As I'm writing this, I am overlooking Cebu. I wish you could see what I can see. I have counted 11 condominium sites currently being built, and this is only from my hotel view. I'm sure there are more in the other direction.
There are many things you can control in a condominium investment, but sadly, not everything. This drawback is something worth looking at as the pros and cons of buying a condo in the Philippines.
This is not bad or negative news. This is great news for the city and its development, but what has this got to do with selling real estate?
Most buyers do not want a second or third-hand unit. The longer the condominium is built, the more wear and tear builds. If the developer is not responsible and fails to carry out checks and fixtures to the amenities, these will also suffer and decrease the appeal of your real estate investment.
Let us imagine it is now the summer of 2029 (which seems so far away!), and we have a friend called Sam. She has a 10-year-old condo that sees invested in 2019. So Sam decides to sell her unit at the market price of 5 million pesos.
She looks around the city and notices a brand new condo has just been built not too far from her real estate investment. So she seeks deeper, and she finds out this brand new condo is currently selling its units for a price of 5.2 million pesos, which is only 200K more than sams asking price.
Which one do you think a new buyer would be interested in? A brand new condo with a new gym, swimming pool, and all fixtured and fitting or sams second-hand unit that is ten years old? Some people may be interested in Sam's unit because 200K is a lot of money.
But for most people, when looking at the bigger picture, would see a new condo as a better investment compared to sams 10-year-old unit. So remember, if your goal is to sell after 5-10 years, then this scenario may become true, and this might become your competition, so it's important to analyze this area.
It's entirely possible to sell an old unit that shows signs of wear and tear and still profit from this investment. However, although the facts are in today's real estate world, it is harder to sell a second-hand unit because today, buyers have multiple options in real estate, which is another factor when looking at the pros and cons of buying a condo in the Philippines.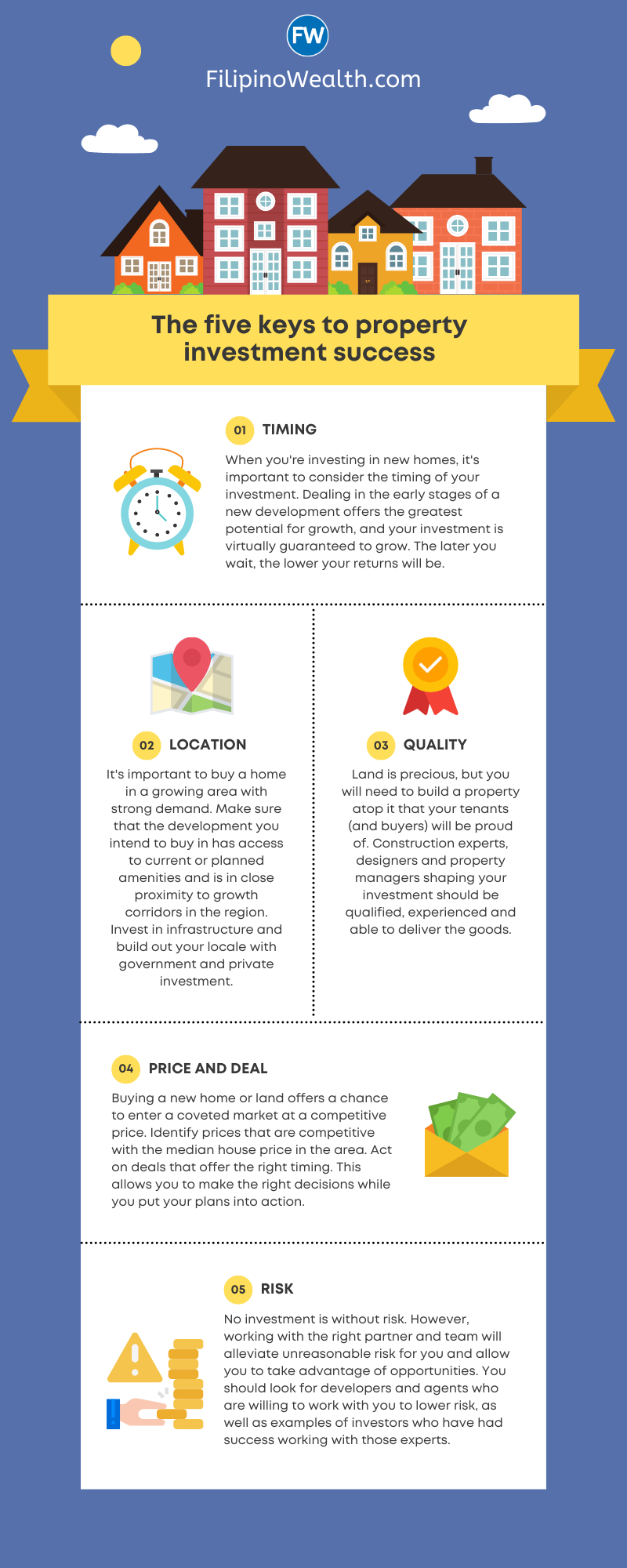 The Location Of Your Condo Investment
We will touch on this section slightly because the locations are something everyone understands is critical in a real estate investment in the Philippines. So I'm going to put a different spin on it slightly. When you look into your location, think mainly about your clients.
If you are planning to buy a standard unit with no amenities near a corporation and a few stores and your ideal clients are single call center workers, for instance, then this could be a great location for investment.
Still, if you are thinking of renting or selling to ex-pats and foreign visitors with a family, then your investment may be more suitable near a more lively area with restaurants, schools, and more amenities.
In other words, when looking at a location, try not to think only about whether it's a nice area. Instead, try to think more about what the areas would be offering your potential customers and what things they would find appealing, which would make them become your long-term customers.
When you invest in real estate, and you are deciding what city, area, or place to invest in its always recommended you look into local businesses as when business commences in a specific location, this tends to bring in more workers from other areas and increase real estate prices and rental prices which will be great news for you as a real estate owner.
When looking at the pros and cons of buying a condo in the Philippines, it is always wise to research other facts such as market value, crime level, business progress, and location news to give you a bigger insight into your potential investment.
The Unexpected Exit Plan
The last area we should focus on to answer the question, "Is A Condo A Good Investment," Is a potential exit plan. When starting a condo investment in the Philippines, you have some great benefits and disadvantages.
With a condominium, you cannot control every area, so you might need an exit plan if something happens, which is out of your control but affects your investment and your money-building strategy.
Is buying a condo a good investment in the Philippines? If you have an exit plan in place, then this could make the investment less risky.
If you are certain, that the developer has an excellent track record, then perhaps look at your own life. Do you plan to get married? Or move to another city or country? Anything could happen to us at any time in our life, so it's important we have an exit plan even if it's in the back of our minds.
This plan is designed to save up from losing any potential gains we have incurred and making the maximum profits possible in the situation.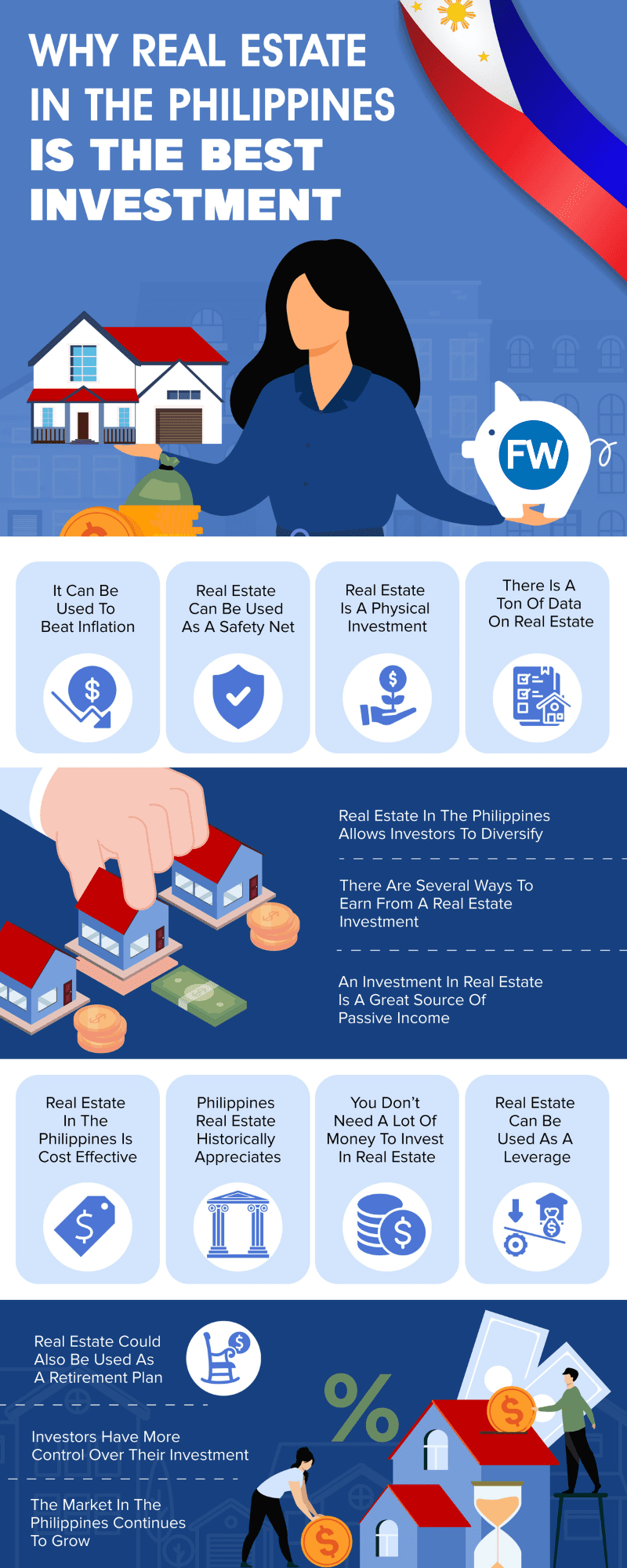 Is A Condominium A Good Investment In The Philippines?
From these three areas we spoke about today, you will now be in a clearer position to answer this question. People do make very good money in real estate, but you can also lose a lot too. The more you educate yourself on investments, the better you will be to judge your finances. We have written a real estate investment plan specially designed for beginners with added tips, which you may find beneficial.
---
More Real Estate Guides
---