Cebuano

English

Filipino
How To Invest In Real Estate With Little Money In the Philippines? Great question, Yes. It's entirely possible but may not be the way you think.
The short answer is, that as long as you can invest time and make smart choices with your investment, you can invest in real estate in the Philippines with little money. Today we will be exploring three reliable methods individuals have used to get on the real estate ladder with little or no money.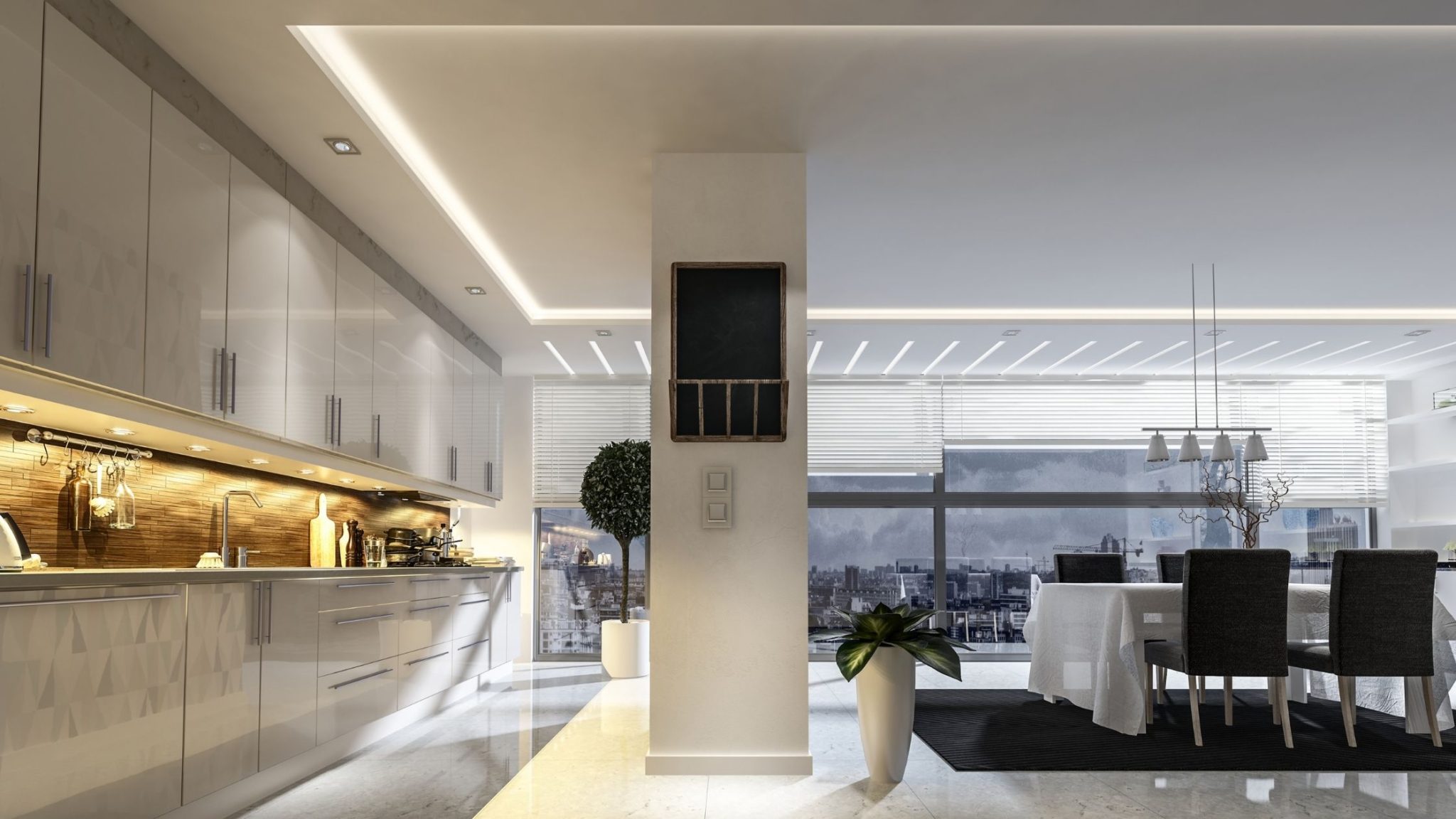 How To Invest In Real Estate With Little Money In the Philippines?
Investing In Real Estate In The Philippines Through Part-Ownership
How To Invest In Real Estate With Little Money In the Philippines? The answer may be through part ownership. P.O can be leverage for those struggling to get onto the property ladder because your funds are teamed together with other investors to raise the capital to buy real estate.
I once met a young guy who was 28 years old and living in Cebu city, he owned three houses and one office, and I remember looking back thinking, wow! I was so impressed with his achievements, so I asked him how he achieved his financial success. He explained when he was only 18 years old, he found 11 investors to invest in a small office in Cebu 7 of these were his friends and family and nobody invested more than ₱100,000; however, at that time, that was enough….
….He brought the small office, which he then rented out to an upcoming BPO (Call center). He made a big profit and worked the same business model and used Leverage repeatedly, and now within ten years, he has acquired four real estate properties.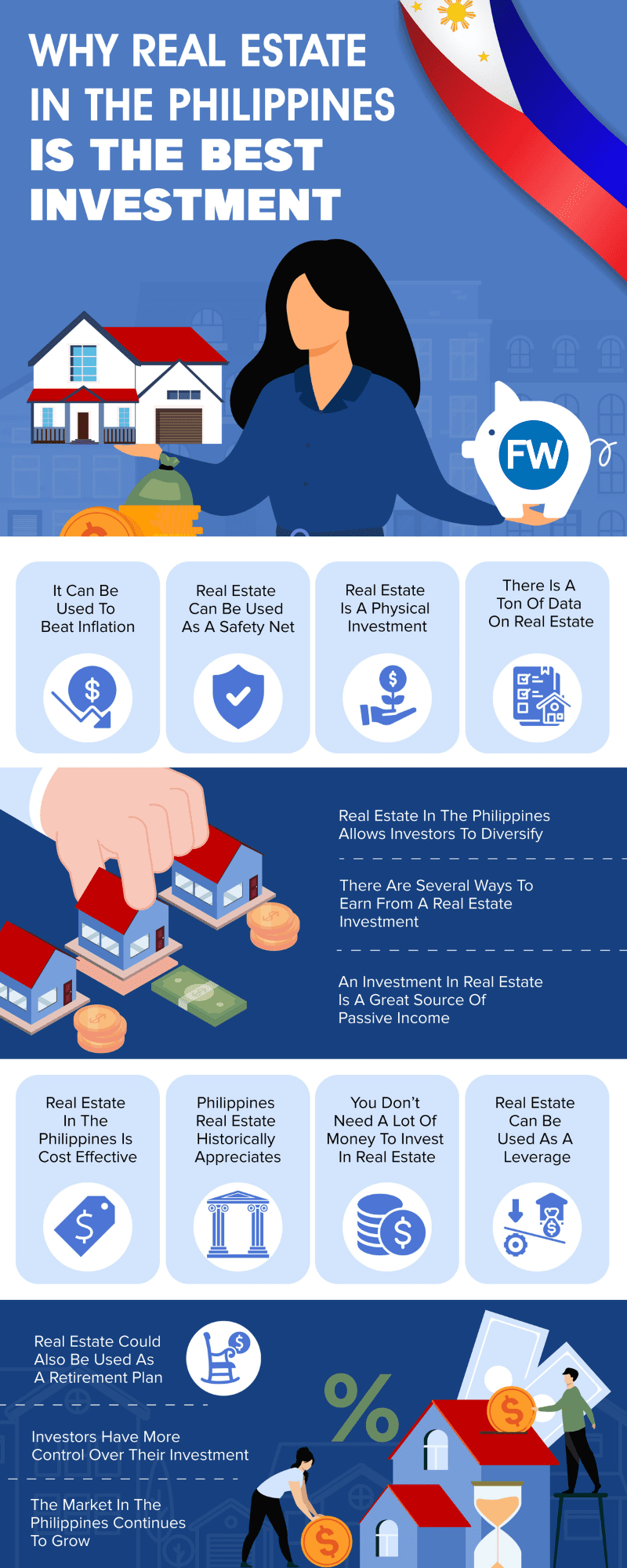 Some people who have high goals for themselves may not think having four real estate properties is a significant achievement compared to high-profile investors. Still, when you consider this guy came from a low-income family and had little education teamed with little money, you realize just how well he has done.
Ask yourself… Would it be financially more manageable for you to buy a preselling property or already completed? Or how about owning the land and then building from the beginning?
I tell you the above story because it's a business model that can help anyone climb the real estate ladder; there are risks involved, like every investment.
With this investment model, the first few properties are critical if you buy a unit, house, or office that doesn't give you the expected return. You may struggle to get your second or third project approval from investors.
Let us say you find 15 investors willing to invest ₱200,000 each (total of ₱3 million). Once you find a property, you can then decide to rent, sell or even flip the property to make a profit; of course, you will need to take taxes and repayments into consideration before you do this ….But, if carefully planned, you can be part of a real estate investment as an investor or by running the project directly.
Invest In The Real Estate Companies Who Build The Projects.
I once went to a stock exchange conference in Davao City where the lady running it said: "Why invest in real estate when you can invest in the developers instead?" This hit home for me… If you invested ₱5000 every month in Ayala land ten years ago, your return would be in the region of 700%+, so ₱1,000,000 total investment would now be worth a total investment of ₱ 8,000,000.
The percentage figure she gave is not entirely correct today as it was many years ago, but looking at the historical graph, you can see that the price was entirely different from today ten years ago.
I started to question what she told me, so I remember hiring two researchers. Their data and pros and cons show that it would have made more financial sense and less stress to invest in the Philippines stock exchange instead of real estate directly.
When you invest, you are a shareholder, and you suffer a lot fewer problems. Sure, you don't have control over the choices like you would if you owned your property. Still, if you believe in the company you are investing in, you can see a better return with no stress and still be a real estate investor.
Some see real estate as a better investment than investing in the developer directly (buying stocks) because they would have an actual piece of real estate that they own. If someone plans to live there or give this real estate away to their children, I understand why this is a more substantial investment… Still, suppose you invest in a condominium. In that case, the selling market for 10-15-year-old condos may be challenging. Together with taxes and other fees, you may not get the return you once expected.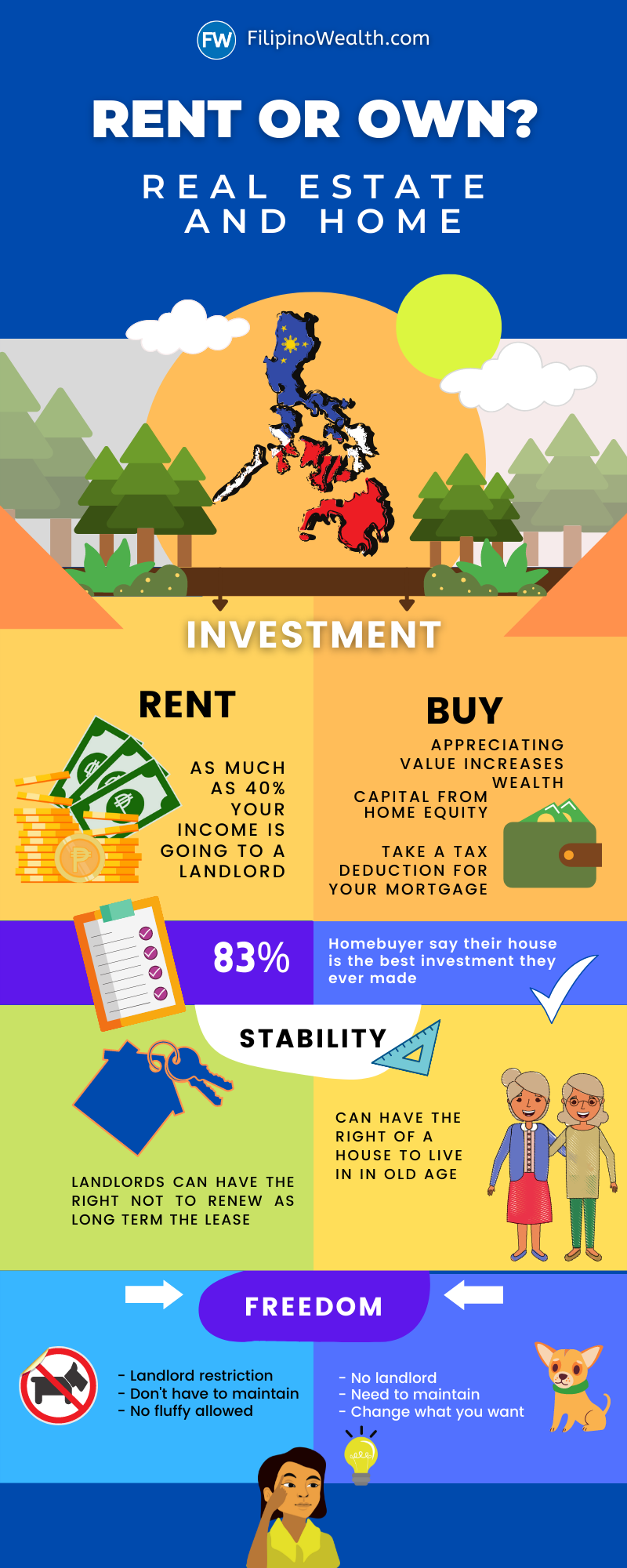 Using Money Leverage To Buy Real Estate In The Philippines
How to invest in real estate with little money In The Philippines is made simple through leverage. Leverage in its simplest way involves borrowing money to buy an asset with the expectation that the asset will increase in value or make more profit than initially borrowed. Thus, paying off your debt and improving the finances that you would have never had without Leverage.
This is very similar to method one. However, here, the real estate investment is 100% yours.
Diaz wants to buy a small shop to rent. However, he is ₱800,000 short. However, he knew that this shop is like gold and can bring in profits of ₱25,000 each month, so he gets a loan from the bank, which is ₱800,000, and this works out to be ₱15,000 per month, so Diaz, in theory, is making ₱10,000 per month profit.
As a simple example, Diaz used Leverage to buy an asset once he had paid off his loan. As a result, he will now have an asset he may not have had if he waited until he saved up ₱1,000,000.
Now, I know you are thinking, well, that's great for Diaz, but I can't get a loan of ₱800,000! I understand. Leverage can be from different sources and different amounts. If you struggle to find leverage for a high amount, look at smaller real estate opportunities outside of the main cities where you can agree upon a smaller leverage amount.
Leverage is standard in the financial world. It's also common in trading, typically Forex trading. Some companies allow you 50%-100% extra leverage, so you have more buying power. On the other hand, you cannot buy the principles, so you borrow more to make more money quicker.
Sadly, Leverage is not all sunshine and red roses. There is a big downside, such as taking you into debt. In some cases, it can wipe you out financially for the next 10-20 years, so with Leverage. We would recommend you think very carefully and seek advice from an independent financial adviser.
Where Can I Find A Real Estate Investment?
When searching for investment or even researching local prices, we tend to use 4 of the big websites. These are the following;lamudi.com.ph, dotproperty.com.ph, property24.com.ph, Filipinohomes.com. In the real estate world in the Philippines… word of mouth is so strong…As the old saying goes, it's not what you know but who you know.
How To Invest In Real Estate With Little Money In the Philippines
When looking at how to invest in real estate with little money in the Philippines, there are a few options. 1) Investing In Real Estate In The Philippines Through Part-Ownership 2) Invest In The Real Estate Companies Who Build The Projects. 3) Using Money Leverage To Buy Real Estate In The Philippines. You can invest in the company that develops the real estate, which can be completed via the Philippine Stock Exchange, or use a form of financial leverage such as leverage of financial resources.
As any investor knows, all investments carry an element of risk. The higher the rewards typically, the higher the risks; always act carefully around these financial matters. As the famous quote goes, "It always seems impossible until it's achieved."
Investing In Real Estate Philippines: Resources & References
---
More Real Estate Guides
---