Cebuano

English

Filipino
Is real estate in the Philippines a good idea? If you're looking for a quick answer based on all the information, statistics, and data that is available to us, the answer is yes!
The Philippines is indeed a growing country with positive outlooks over its economy and expected profitability in its's real estate in the years to come.
Many locally and internationally investors are looking to invest in real estate in the Philippines, while foreigners are subjected only to condominium projects; locals can purchase houses, land, offices, etc.
In other words, there are many options available for new buyers and investors. Usually, more options give us more freedom and sometimes provide us with less risk.
Let's look at call centers, for example. Over the last 7 to 10 years, we have seen a dramatic increase in call centers and outsourcing business that has been started in the Philippines.
These businesses need offices for their staff and operations. Therefore, many business owners choose to rent offices as this is less risky if the business fails.
We can see that there is a heavy stream of customers for certain commercial buildings, but what about the other real estate properties in the Philippines? What about hostels and condominiums and land? Are they a good idea?
Is Real Estate In The Philippines A Good Idea?
Are Real Estate Houses, Lots & Land a good idea in the Philippines?
I've met many investors over the last several years, and one of the first questions they always ask is, "Which is better, a house or a condominium unit?"
We spoke about condos in the Philippines when we released our full real estate investment guide for the Philippines earlier this year. In that guide, we looked over different types of pros and cons of certain types of real estate.
So, if you are wondering what is better, a condo or a house? Then to summarise, it really depends on your goal and your clientele.
House prices have slowly been rising in most parts of the Philippines, and land has also been escalating equally as fast. The benefit of a lot/land is that you have control over that piece of land so that additional investments may be possible on that land.
Also, if the land price rises in the future, you may be able to resell it. When we look at a condominium unit, the price may also rise, but some investors may argue that a condominium unit is much harder to sell than a house or land. 
Overall this is a great investment due to the potential multiple streams of income.
Are Real Estate Condominium Units A Good Idea In The Philippines?
Condo Units, when we look at our question, is real estate in the Philippines a good idea? We must, of course, talk about the popular condominium real estate opportunities in the Philippines.
Condominium units are very popular amongst foreigners because this is the only legal property foreigners can invest in (without mentioning a few grey areas in law such as inheritance etc.) So you may be wondering, is this a good idea?
From the point of view of a rental. Yes, many locals and foreigners do not need or want to buy a unit, and some don't have the funds available to invest at present, so this does allow an element of demand.
When we look at real estate from the point of view of tourism, we can see that many tourists typically stay in either a hotel or a hostel short term. However, longer-term individuals are more likely to stay in a condominium unit.
From a few small surveys, this seems to be because of the comfort of condominiums. If your target market is foreigners, then this can potentially be a very lucrative investment if you are going to rent out your unit.
There is also a long-term vision for condominium investments in the Philippines. A lot of agents and sellers will not tell you that it is much harder to sell a second or third-hand unit than it is to buy a brand new unit.
If customers can invest in a new unit that will soon be turned over (approximately 6 months before), they may be able to save thousands of pesos compared to a second or third-hand unit with the added benefit that the unit is brand new with brand new facilities.
However, not all customers can wait or invest before they need the unit, so that is when people look for RFOs.
Some disadvantages make it very hard for sellers to sell their condominiums after 10 or 15 years. Unfortunately, this is true, especially if the condominium is operated by poor developers that have not taken care of the basic amenities of the condominium.
This is not to dishearten investors; it's also not a full-proof rule as this does not apply to all second or third-hand units but, It's something to consider.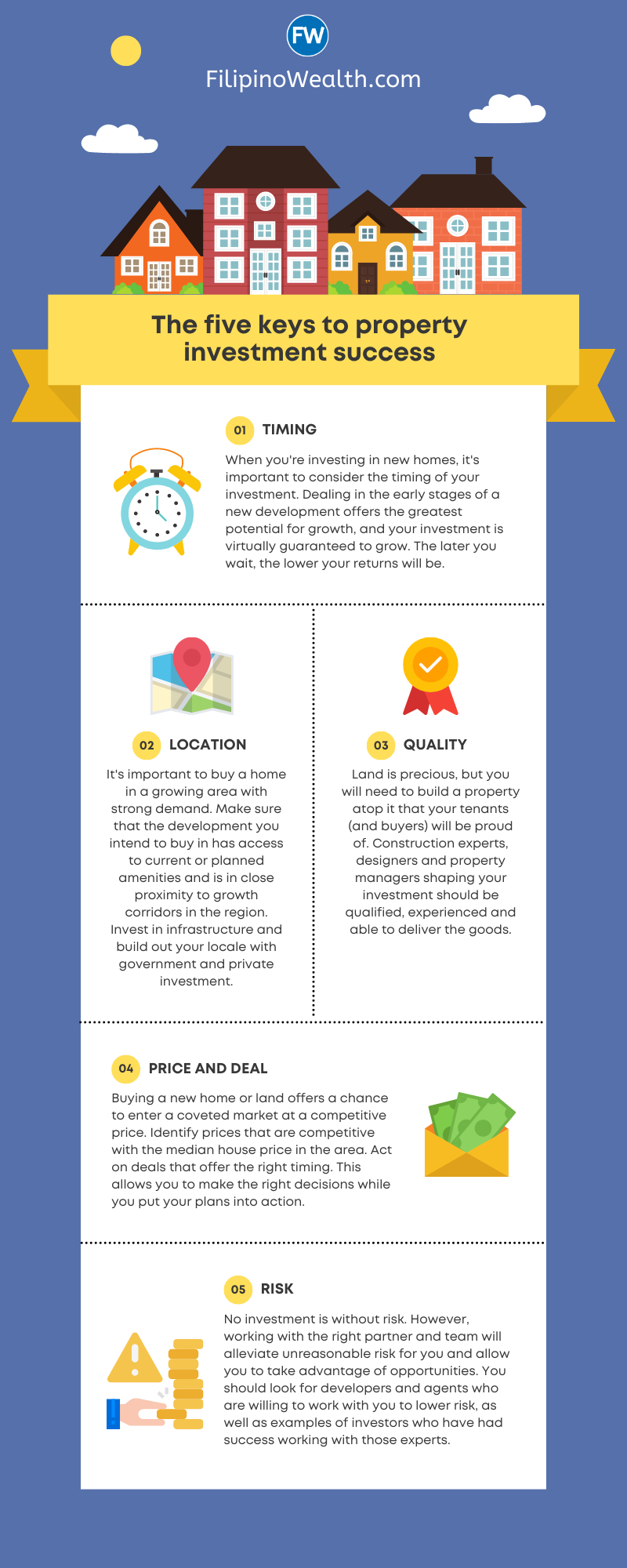 Are Real Estate Hostels & Hotel A Good Idea In The Philippines?
Hostels and hotels are a great piece of real estate in the Philippines. If you can find suitable land, you may invest in this kind of business, excluding the relatively cheap land (depending mainly on the location). Relatively being the keyword in that previous sentence.
If we look at the main questor, is real estate in the Philippines a good idea, and we focus thus on hotels and hostels, then yes, it can be a very good investment due to its potential for profits.
We spoke about this earlier in the year in our full "How to start a Hotel / Hostel in the Philippines guide," We spoke about different ways hotels and hostels can make money from customers.
We also stated in the guide that hostels and hotels are great pieces of real estate if your business can find reliable clientele. There are many different types of clients who are looking to stay in hostels and hotels in the Philippines.
For instance, you may target your hotel to businessmen and businesswomen who are traveling to the local airport so that a good location would be within easy access to the airport.
On the other hand, if you are looking to start a hostel and target backpackers, a good location might be a beach with suitable amenities for your customers.
Both businesses offer different opportunities to earn money but also offer slightly different hurdles. Whatever your chosen plan, if your real estate is in the right location with the right strategy, the outlook looks promising as it is presently one of the hottest investments.
Lastly, from statistics and data over the last few years, tourism in the Philippines is slowly rising, which is always a good sign for entrepreneurs in this business industry. But it's important to mention that every real estate will require maintenance, especially in hotels and hostels.
You will possibly have guests check in and check out daily, and keeping a solid foundation and structure of the building might prove draining to some of your business profits.
Why Invest In Real Estate Philippines
1. Real Estate Allows You To Diversify Your Portfolio
When purchasing real estate in the Philippines, you increase your opportunities for success, but at the same time, you diversify your portfolio. Therefore, diversification is very important when investing in the Philippines. But what about if you are already a real estate investor in the Philippines? Is there a way to diversify your portfolio even further?
The answer to this question is yes. This is also one of the main reasons why investors invest in real estate in the Philippines. Commercial properties, car parking spaces, land, and new condominium projects offer exciting opportunities to diversify your real estate portfolio in the Philippines.
2. Houses And Condominiums Are Valuable To Our Families' Future
Most investors I have met in my life have two mindsets. The first mindset is the financial benefits and opportunities of a real estate investment, which is one reason why invest in real estate in the Philippines. However, another mindset is the future of a real estate investment for your family.
Real estate is commonly known as a solid investment. Even with the highs and lows of the stock markets in the Philippines, a piece of real estate possesses value. Value can come in the form of financial value and as security and a safety net for the future, and this is another reason why many invest in real estate in the Philippines.
3. Various Types Of Commercial Properties Are In High Demand
Over the last five years, there has been an explosive demand for different types of commercial property across the Philippines. In recent years, one of the fastest-growing industries in the Philippines economy has been the outsourcing industry, resulting in a demand for small offices and other types of property.
Some experts believe that the Philippines may reduce the corporation tax rates in the future, likely encouraging foreign businesses and local businesses to start trading. This could spark demand for several types of commercial properties such as factories, warehouses, and stores.
This vision is for the near possible future, and even though this is not guaranteed, most investors can make the best investments by visioning the future. This is another reason why some invest in real estate in the Philippines. But there are also two other common options so let's take a look at these alternatives.
4. Real Estate Can Be Used As Leverage
Real estate in the Philippines is a fantastic investment for some investors; however, it also benefits from being a valuable asset that can be used for leverage. Leverage of some kind is essential if you wish to scale your finances in the future. Leverage of finances is the most common type of leverage, and owning real estate in the Philippines can help secure loans and other forms of financial leverage.
Several financial professionals have talked about the subject of real estate leverage. This is an interesting topic for those looking to build their estate portfolio in the Philippines. However, you can also use real estate as a form of leverage to purchase other investment assets. Naturally, this process comes with many risks, so full analysis is recommended.
5. Real Estate Is A Solid Physical Investment That Has Value
One of the biggest fears for other types of investment is that they have little to no value. For example, even though cryptocurrency is very popular in the Philippines, there are also those who believe that cryptocurrency has no value and is a complete scam. Whatever your viewpoint is on this subject, what is true is that real estate is a solid physical investment that has true value.
As human beings, we will always need somewhere to live, sleep and be safe, and because of this, the establishments we call – condos, houses, and apartments have value to the wider market. This is one reason why some people invest in real estate in the Philippines. Alternatively, some investors decide to invest in real estate stocks and shares which is also a fantastic option.
Is Real Estate In The Philippines A Good Idea: takeAway
Today, we have kept things straight and simple and added a few questions that will hopefully help you better determine whether a real estate investment is right for you in your present life.
I've never personally been somebody who enjoys looking at statistics and data. But, even though certain areas have slowed down at certain periods, overall, the prospects for the Philippines and the real estate profitability levels look positive as we look towards the future.
Real estate has always been a popular investment with good reason. However, as we can see, more and more foreign visitors are arriving in the Philippines every day, and the internal factors of birth rate in the Philippines. Therefore, families and young adults will soon need additional housing.
Is real estate in the Philippines a good idea? Finally, the most important thing with real estate in the Philippines is that you fully research every investment avenue.
The Philippines is such a vast and developing country. Therefore, even though it is very easy to invest in your city, it may be more profitable for you to look at different cities, provinces, and islands in other areas of the Philippines as we look towards the future.
When starting a new investment in the Philippines, it's always important to ask the big why questions. Asking these questions can help investors decide on their investment goal and how best to build a strategy. However, today we are looking at real estate by asking why invest in real estate in the Philippines and why other investors decide to now invest in real estate?
---
More Real Estate Guides
---