Cebuano

English

Filipino
Are you looking for the best personalized gifts for mom in the Philippines for Christmas or birthday? If so, you have come to the right place as today we will explore some of the most fantastic and unique personalized gifts for moms in the Philippines. 
Personalized Gifts for Mom in the Philippines
Customized Photo Print
A digital photo print on canvas is one of the best personalized gifts for moms in the Philippines if you are on a budget. A photo of herself or the family makes her remember and cherish all the good memories. This photo print service is a good choice because you can choose the size and opt to have or not to have the photo framed. 
It is also stylish enough to be used as a home interior in your mom's kitchen, home office, living room, bedroom, and many more. Hanging it is also easy because the canvas print is stretched on wood and comes with hooks and other accessories. 
Tote Bag
Women like a roomy and stylish tote bag, so giving it as a personalized gift for mothers is a good gift idea. This personalized tote bag comes in small and large sizes. You can also make it more personalized as a gift by adding a picture. Choosing a black or brown handle for the bag is also possible. For moms who are on the go all the time, this is a gift you can consider. 
Necklace
A necklace is one of the most sophisticated personalized gifts for mom in the Philippines. That is because she can wear this any time of the year. This personalized necklace with her name is available in plain stainless and gold-plated variants. In addition, you get to choose the length of the necklace and the font. This is an ideal present for any occasion since it comes with a box. 
Cutting Board
Mothers who like entertaining visitors will love a handy cutting board. Having it customized like this one makes it better. Mothers can use this to cut up fruits and vegetables or as a charcuterie or cheese board. This personalized acacia wood cutting board will remind them of their family whenever they use it. 
Tumbler
Mothers will be well-hydrated with this personalized matte hot and cold tumbler. This tumbler will add more style to hardworking moms when they travel, attend meetings, or work out. You can pick the color of the tumbler, the font, and its color. You do not also need to worry about wrapping it because it comes with a box. You can also choose to add a ribbon and a tag to the packaging. 
Wooden Cooking Utensil
Regardless of whether moms prefer to cook or bake more, a personalized wooden cooking utensil is something they will find very useful. A good customization idea is to have the family name engraved on the handle. This wooden cooking utensil set also comes with a personalized board. The light and dark color combination of the wood makes this piece a great addition to any kitchen. 
Wine Glass Gift Set
Many moms enjoy a glass of wine at the end of the day. Therefore, happiness is what they would feel receiving this customized wine glass gift set. With this set, they get a quality stemless personalized wine glass, a choice of wine, and a box with ribbon and gift tags.
Pillow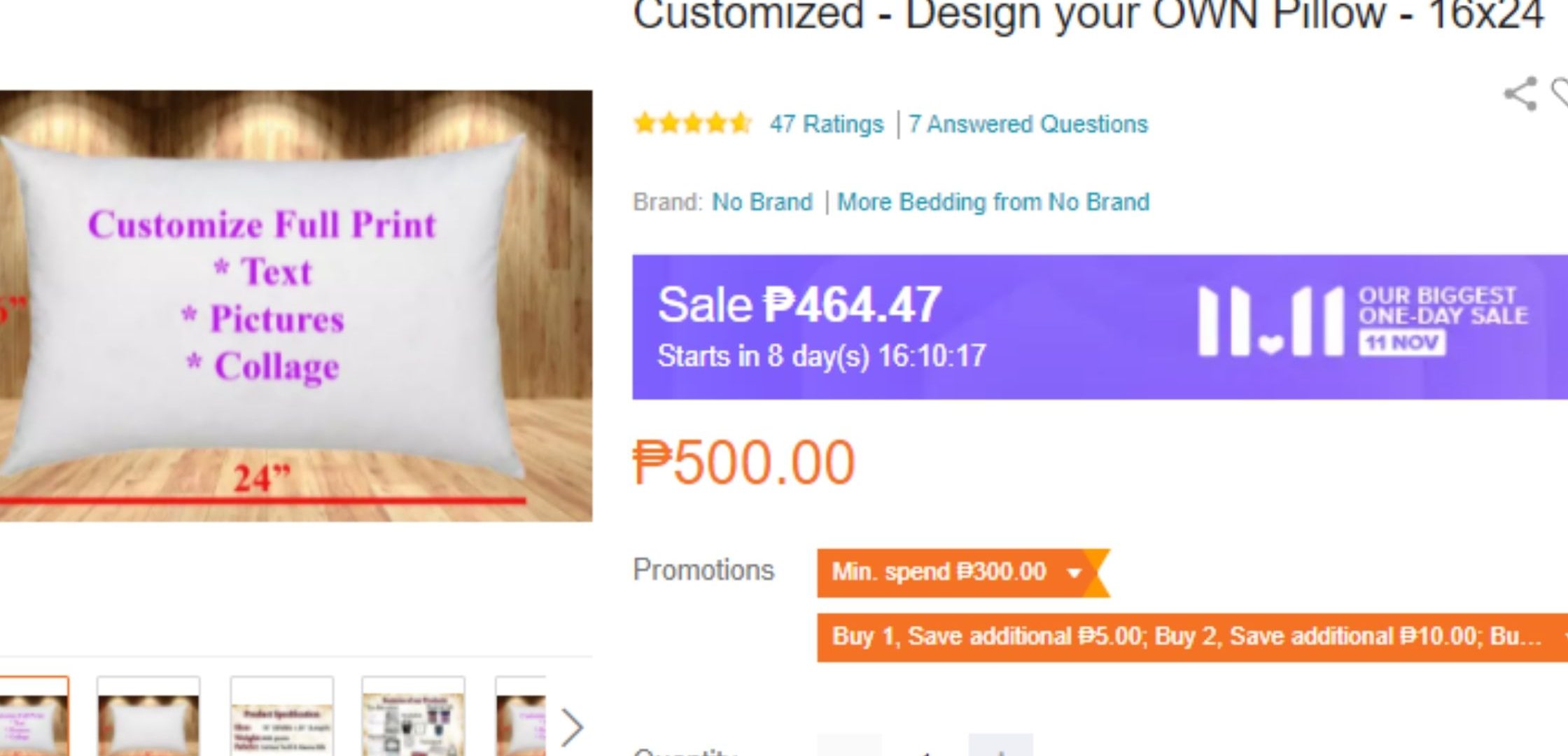 Many moms do not get the rest they need because of all the hard work they do. Giving a personalized pillow with a photo of their family, she can get more of the relaxation she needs. You can have this pillow customized with a text, picture, or collage in full print. Snuggling in and cozying up with a pillow with their family's beautiful picture would be more enjoyable for them.
Apron
Even when they are cooking, moms could feel happier wearing customized aprons. With this personalized apron, they can be stylish while working in the kitchen. Not only is it stylish but also functional because the fabric provides protection. It is thick and durable so that it can withstand kitchen spills. It fits small to large and comes in black or brown colors. This is one of the best personalized gifts for moms in the Philippines if they look a little glammed up in the kitchen. 
Ring Dish
A personalized ring dish is not a recommended gift for moms who love wearing jewelry only. However, you can also give it even if they do not wear jewelry. Aside from rings and bracelets, moms can use a ring dish for keeping cash, sewing accessories. In addition, you can have a name or any personal text printed on this ceramic personalized ring dish.
Candle
A beautiful candle as a gift is a classic gift to mothers. Nevertheless, you can make it better by having it personalized like this one. This premium personalized soy candle is made using quality essential oils. You can personalize the scent and the font style, and the color of the name. There are many scents to choose from, such as vanilla, green tea, caramel macchiato, bamboo, cucumber melon, and many more. 
Bracelet
A bracelet with her name on it is a thoughtful gift that can be given to moms. A bracelet is simple but can show how important they are in their family's lives. By giving a customized bar bracelet, they can wear this timeless accessory for a long time. It is because it does not fade or tarnish. You also get to pick the font size and chain length. It is also perfect for those who have a minimalist style. You can go for a small font size. You can also pick between a gold or silver bracelet. 
AirPods Case
This is a great gift idea if your mother is hooked on technology. A personalized AirPods case like this will make any mom's AirPods a decorative accessory. The hard plastic material ensures that their AirPods are protected. You can pick the photo to be placed on the case and the background color. 
Keepsake Box
A lovely keepsake box is a cute and useful gift. Moms can use this to keep their photos, jewelry, rosary beads, trinkets, change, and special treasures. If you want to give this a gift, you can check this keepsake box with free engraving. 
You can ask them to put a name, monogram, signature, or graphics. They also have templates you can choose from if you opt not to choose your design. This is another thoughtful present showing how much you love and care for the most special woman.
Robe
A quality personalized satin silk robe is a good birthday gift idea for moms. This personalized satin robe is available in free and big sizes. In addition, you can choose the font style and color for your text. There are 10 colors you can choose from. Some of these colors are navy, turquoise, emerald, and yellow. 
The silk fabric is breathable and comfortable. It is also lightweight and dries fast. This personalized gift for moms is worth giving because it gives them the feeling of warmth and love. 
Reasons Why You Love Your Mom
If you want to be creative without spending a lot on a gift, writing reasons why you love her is ideal. This is perfect for the woman who has done everything for their family. You can handcraft this gift by writing reasons why she is the best mom on these cute sticky notes. 
With this gift, you can express how much you love her in a fun way. You can write funny and sentimental messages. Then, you can place these in this cute box for the packaging. It will also be easier for her to keep it and pull out a message whenever they miss their family. This box is also presentable because of the ribbon. 
Garden Tools
Are garden tools the best personalized gifts for mom in the Philippines? Having a plant enthusiast mom, giving her personalized garden tools is ideal for digging, loosening soil, aerating, and transferring plants. These personalized garden tools are things that she will use again and again. It includes 3 mini tools with engraved wooden handles packed in a box, so you will not have a hard time wrapping them. You can choose to have their initials or name engraved on them. Gardening moms can use these to work in virtually any weather or environmental condition. 
Coffee Mug
Moms can always feel their family in their hearts with an aesthetic personalized coffee mug. This mug is made of stoneware ceramic that is lead and BPA-free. It is also microwave safe. Moreover, it can hold a generous 12 oz of drink, making sipping their favorite hot drinks more enjoyable. 
Besides using it for drinking hot and cold beverages, it is also good enough as a decorative piece on their desk with their pencils and pens in it. The mug is equally beautiful, no matter how moms use them. 
Name Ring
One of the best personalized gifts for moms in the Philippines is jewelry, especially if the giver has given thought to it. A good example of this is a unique name ring. This stainless ring is available in silver and gold. It is also hypoallergenic and does not tarnish, so it is less likely that a finger will react negatively to it.  
---
More Related Posts
---