Cebuano

English

Filipino
Leaving America and living in Thailand is filled with many questions and opportunities.
For instance, can a US citizen live in Thailand? 
Or perhaps…
Can an American work in Thailand legally?
These questions and more will be answered in today's guide as we look into what life is like in Thailand for Americans.
Can an American live in Thailand
US citizens have several options available to live long-term in Thailand.
If you are an American at retirement age, obtaining a retirement visa is the most common way to live in Thailand long term.
However, you still have several options if you are not of retirement age.
A US citizen can obtain a student visa from Thailand, which costs 2000 Thai baht.
Additionally, applicants will need to pay for their course of study.
So, for example, during my year in Thailand, I learned the Thai language, which cost a total of 35,000 Baht ($980) this was back in mid-2022, which included many private lessons I could take throughout the year.
Alternatively, a US citizen can also live a long time in Thailand by other means such as obtaining a business, work, or investment visa.
Due to the relationship between America and Thailand, it's much easier for Americans to start a business in Thailand than in other countries.
Nevertheless, rules and regulations still need to be followed whatever option you choose.
But the good news is there are several options available for Americans who wish to live long-term in Thailand.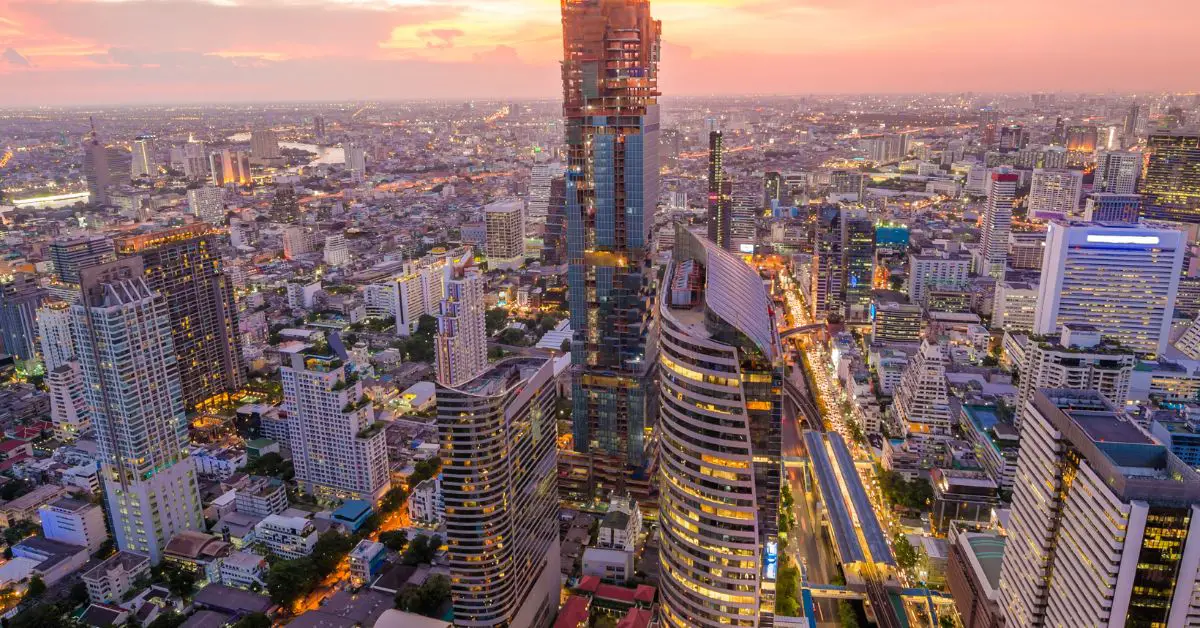 Can An American Work In Thailand
As mentioned above, Americans can work in Thailand. Working in Thailand as a US citizen can either be by creating your own business or by working for an employee.
Working for a company in Thailand is most common in Bangkok.
However, many Americans work in Thailand as teachers, which is a high-demand profession across Thailand.
Every type of job will have its own requirements, similar to the US.
But in general, obtaining a work permit in Thailand is a fairly straightforward process as long as the employee you are working for is registered and legitimate.
A visa costs 5,000 Baht for multiple entries with one-year validity and 2,000 Baht for a single entry with a three-month validity.
Americans working in Thailand also have another option: setting up a business in Thailand.
Doing business in Thailand has multiple advantages for Americans / US nationals.
Many US citizens still use the Treaty of Amity to own a US firm that US citizens entirely control in Thailand.
Reserving a company name is the first step in establishing a business in Thailand.
Creating the correct documents is the second and most laborious phase.
Now it's time to register the business, which can be done at the business registration office where the business is located.
You will also get your business's taxpayer identification number at this time.
A private company can be established in Thailand after around a week, while forming a public company may take up to a month.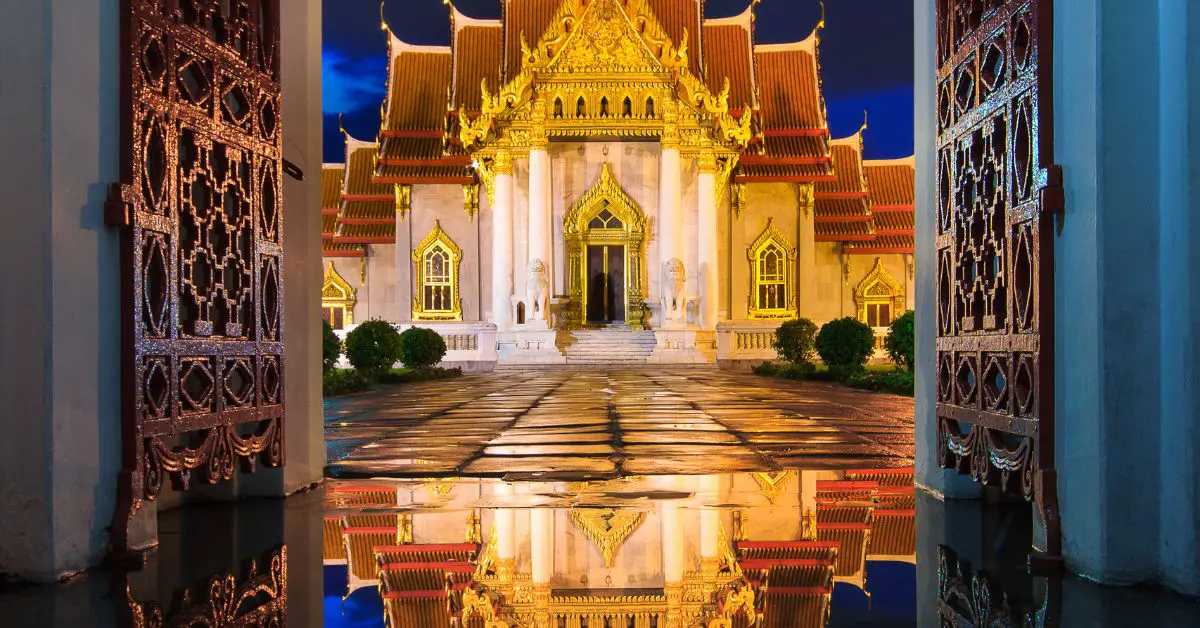 Life In Thailand For An American  
Due to the current financial changes worldwide and the COVID pandemic, life in Thailand has been up and down over recent years.
However, living in Thailand generally has many benefits for American citizens, which is why Thailand is one of the top places for Americans to retire in South East Asia.
Life in Thailand is very different from life in America.
This has led to the pros and cons of living in Thailand as an American.
Thailand is a top-rated destination for expats to start a new life due to the pleasant temperature and inexpensive cost of living.
The accommodation is fairly priced and modern.
The infrastructure for public transportation and communication is excellent.
Furthermore, you'll live very comfortably in a unique location.
Foreigners are welcomed and treated with consideration by the Thai people, though it might require some time to establish mutual trust.
Most Americans thoroughly enjoy living and retiring in Thailand; however, there has been a slight change in recent years.
For example, specific requirements have made it more difficult for Americans to retire and live in Thailand.
This includes increased fees and more requirements on visas.
Therefore some are moving to different countries such as the Philippines and Cambodia.
But still, Thailand is a fantastic option for Americans and foreigners in general.
The weather is incredibly beautiful, but what about communicating with locals?
English will be sufficient for you to get by, especially in Bangkok, because state secondary schools teach it as a second language.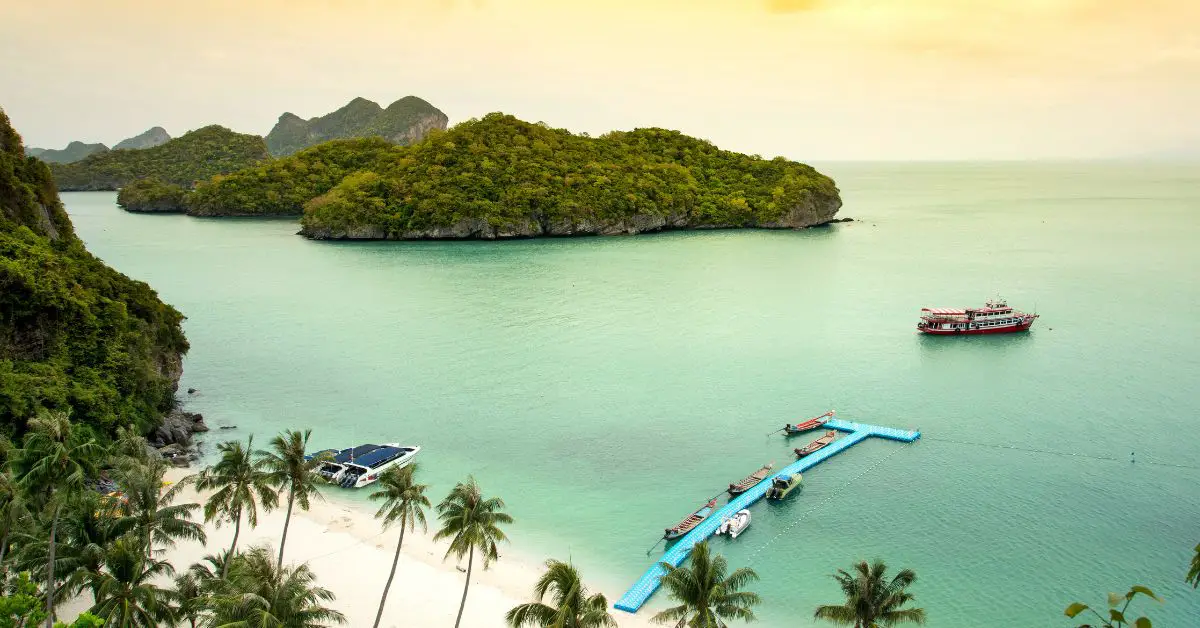 ---
More Thailand Expat Guides
---