Cebuano

English

Filipino
Single Man Living In Thailand: Many travelers decide to live and retire permanently in Thailand, but why? There are many reasons why expats choose to move to Thailand; this includes the beautiful weather and the stunning scenery. This leads us to today's question of what it is like to be a single man living in Thailand?
Fundamentally two reasons. Two of the most significant reasons are the overall cost of living in Thailand and the dating scene. In actual fact, there are many others, but from feedback, experience, and speaking to the expat community, these two factors often rank and are the top reasons single men move to Thailand.
Therefore, we will be exploring these two categories from a single man's point of view.
The Cost Of Living As A Single Man Living In Thailand 
In general, living in Thailand is significantly cost-effective; of course, if you are not a single man and you are in a relationship, you will be able to save some cash each month from sharing accommodation, but this is often a minimal amount. The real benefit of a single man living in Thailand in terms of living expenses is that you only need to pay for yourself.
It is understandable to forget just how big Thailand is. There are many places where expats can live for under $700-$800 a month. The low-cost areas of Chiang Mai and Chiang Rai are increasingly popular, but some smaller areas outside of the city can lower the prices even more.
The average wage in northern Thailand is around $600, but due to covid19, some data suggests this is closer to $400. Many local Thais can live on this budget in the north, but naturally, some locals are restricted due to this low amount.
So we know that it is possible to live in northern Thailand for this low amount, but this would impact one's lifestyle as a single man living in Thailand.  
Therefore, as an estimate as a single man living in Thailand, you would need at least $900 – $1200 a month. This amount covers most areas, but if you are situated in Phuket or Bangkok, a single man would need at least $1200 or more. This estimate often only includes the basic living expenses and does not consist of extras such as sending money back home, Netflix subscription, etc.
Therefore it's often wise to add a few hundred dollars on top of what you think you will need if you plan to move to Thailand.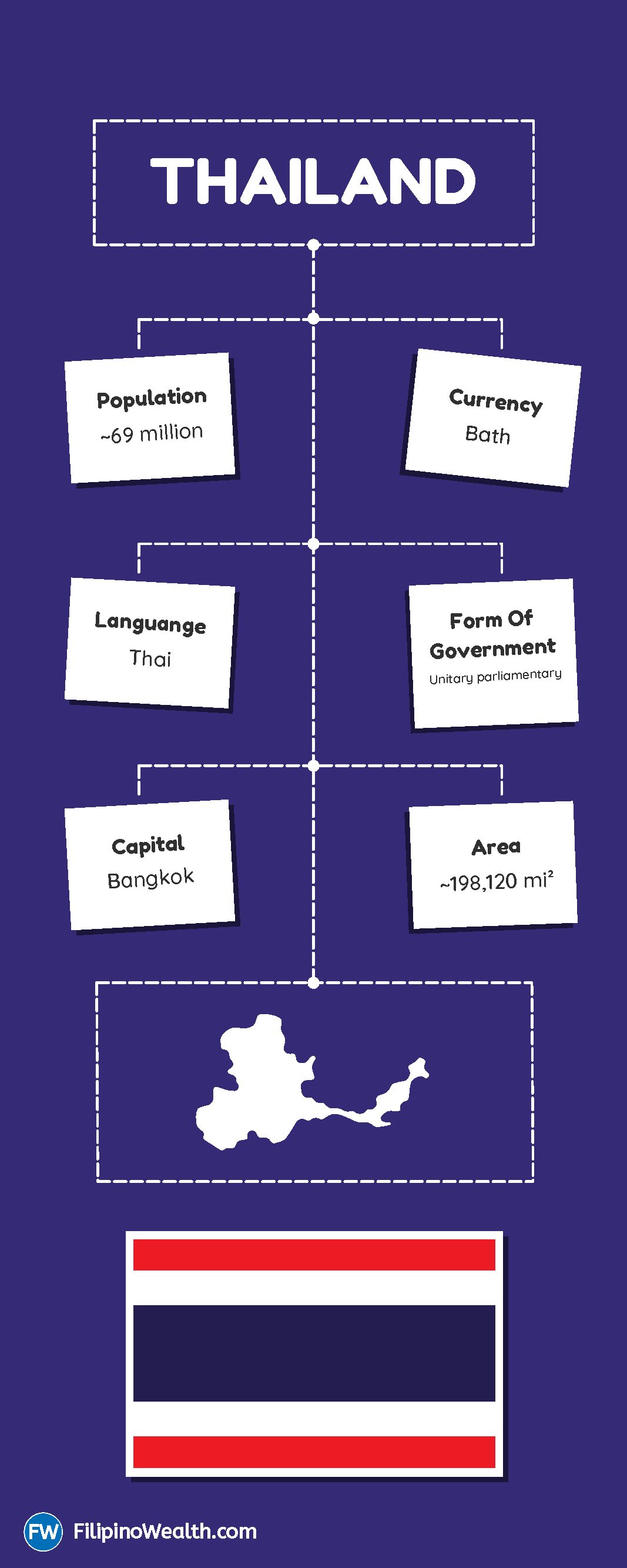 Dating In Thailand As A Single Man
Dating in society has changed, and this also includes Thailand. Tinder and other popular dating applications are booming in Thailand! As you can imagine, there are many different stories and tales about dating in Thailand as a single man.
As somebody who has had the opportunity to speak with both locals and expats I will share the word on the street, so you know what it is like as a single man living in Thailand.
Let's take a look at the perspective of a Thai woman. Many Thai women are interested in foreigners for love, fun, or both. In preparation for this article, I asked a few close friends of mine who are single Thai's and why they prefer foreigners?
Most said preference, but upon digging deeper, some would say that the local men are not good and cheat, and therefore, they prefer foreigners who they see as being more loyal… I would add that this is a generalization, but this is what they mentioned.
I would also add that many locals see foreign partners as being very kind. For example, in Thai society, if a woman is slightly overweight, she can be seen as fat, but she can be seen as slim or average in the West. Another example is that some Thai women see themselves as very old even if they're only in their 30s or 40s, but in reality, they still look very youthful.
Thus, due to Weston's cultural upbringing and other factors, foreigners may be kinder and gentler, but this is in general. This is always nice to know as a single man living in Thailand 
Often the stories and tales we encounter online, and dating nightmares are from expats who have dated locals and have found themselves in a slight situation… But, it's also essential to add that many expats have a happy long-term relationship with Thai locals. Nonetheless, finding the right one is often the challenging part.
In the beginning stages of dating in Thailand, you will often encounter many red or green flags from the investigation. Unfortunately, many of the problems in these relationships are due to one party failing to see the early red flags.
As an example, I have a good friend who is in his late 60s and is from the US. He was dating a beautiful Thai woman who was in her early 40s, but he found that she would often take small items from the stores without paying for them and later boast about the theft. He later returned these items to the store, apologized, and gave them a tip, but his partner's thieving continued over this 10-month relationship…..
…. She stole many things from his house, including valuable jewelry and even cash. Luckily, he managed to get all his items back, but he could have saved himself from a lot of misfortune by paying attention to the early warning signs.
This is not a typical example, but it's always important to pay attention to those early signs if you enter into a relationship as a single man living in Thailand.
---
More Thailand Expat Guides
---