Cebuano

English

Filipino
In today's world, there are many business opportunities for entrepreneurs across the Philippines. Often at times, all you need is a steady plan and some capital. However, what are the most successful small business ideas in the Philippines?"  
In today's article, we will be focusing on 8 reliable and profitable small business ideas in the Philippines. Regular readers of Filipinowealth.com will know we like to do things differently.
In other words, even though some of these small business ideas are well known, there are a few today which are uncommon. However, the great thing is that all these ideas have seen entrepreneurs make thousands and sometimes millions of pesos in profit.
Now let's dive in and take a look at the best small business ideas in the Philippines with small capital.
Small Business Ideas In The Philippines With Small Capital
Starting a small Blogging, Youtube, Vlogging Business In The Philippines
Blogging, YouTube & Vlogging are income-generating platforms that have been popular for many years across the world. If you can build an audience (we all know this is a lot easier said than done), this can be a great passive income for any entrepreneur.
The great thing about this is that once the work has been done for every video, post, etc., you can reap the rewards financially for years to come.
We recently spoke about blogging and how much money you can make from it in the Philippines.
If you are interested, you should visit our full guide, as this goes deep into different ways you can earn money from a blog.
Many of the monetized roots that are open to blogs are opened to channels such as YouTube. Win-Win!
However, some bloggers earn money from reviewing products. (this can be done in video format or on a blog).
At the same time, other content creators earn money through advertisement/affiliate marketing.
In reality, there are many methods and monetizing routes open to entrepreneurs that are often forgotten about, which we have gone over in detail in the full blog guide.
Lastly, if you wonder why this has made our list of small business ideas in the Philippines with small capital above similar businesses, then allow me to explain.
Many small businesses often start small because their capital is low. So, if you currently don't have that much disposable income currently, Blogging, YouTubing, or Vlogging could be the perfect opportunity for you.
Start a Small Water Refilling Business with small capital
A water refilling business can sometimes cost quite a bit of capital. However, if you can have the funds available, you can open up this small business idea in the Philippines with small capital relatively quickly.  
We recently published our full article on this business model and went over the ten steps you will need to focus on.
Nevertheless, as a summary of that full guide, we discovered that if the equipment and location can be bought at a reasonable price, this business venture can be incredibly profitable in the right locations.
The location tends to be the main factor when looking at this business idea.
Not just geographically but also in the street/district that your business will be in.
For example, you may find more profit in setting up in an area closer to residential homes or offices than you would in a local mall. The keyword here is profit.
You may make more sales in a good location, but if the location costs are high, your returns may be lower than in a different location in a cheap area.
But, again, this is something as an entrepreneur you will need to weigh up and decide.
Lastly, it is essential to remember that your profit will come down to many different factors.
These are things such as the suppliers and your maintenance costs and your customers and your prices. Therefore, it's essential to carefully consider your options and visit every avenue before you embark on this business investment.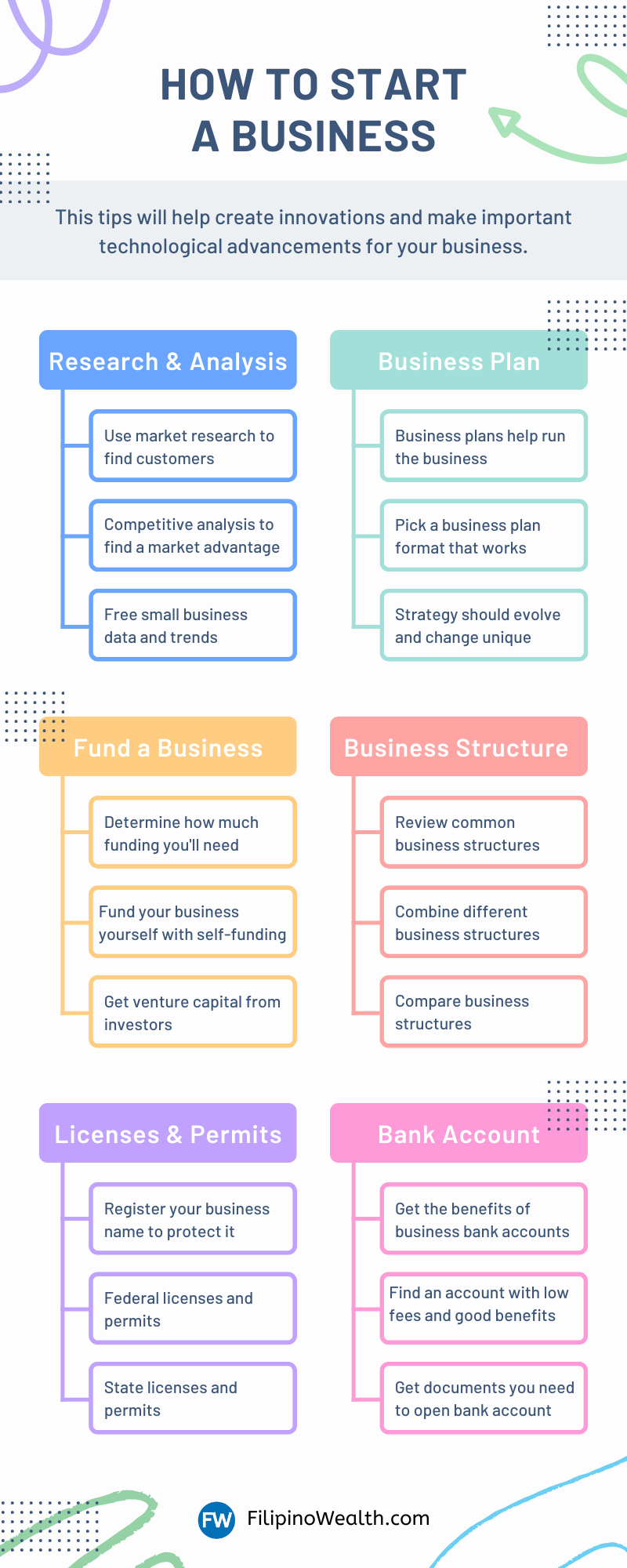 Start A Small Referral Agency Business in the Philippines
A referral agent can cover many different topics, and if you're looking for small business ideas in the Philippines, you are in luck. Why? Because a referral business may be just the business for you.
This is because this business allows excellent flexibility and uses specific networking skills that some people naturally have. So, what exactly is a referral agent, and how can you start.
A referral agent is somebody who refers a buyer to a seller. In other words, they become the bridge between these two different parties.
So, for example, if you know somebody who is selling their house, you could offer to find a buyer in return for a commission payment similar to the work a real estate agent does.
The Philippines' real estate industry is just one type of industry in that you can become a referral agent in. Many different types cover many different businesses.
Lastly, you may be wondering how to start as a referral agent? This depends on the industry you have chosen, but it is straightforward to do.
Once you have registered (which you may be able to do later) as a business, you can then start to contact sellers in the industry you have chosen and negotiate with them.
It is essential at this stage. You also build your network of potential buyers. To attract followers, one strategy people use is to become a teacher.
For example, they post information, video content and are much more valuable content to their viewers. This then builds trust and grows a network of buyers and sellers.  
open a Private Delivery Service Business In The Philippines With Small Capital
When we think of delivery services, we tend to think of large chain businesses such as grab, Lazada, and even Amazon.
However, delivery service is an industry and demand that has seen a large increase over recent times, hence why these delivery companies have been strong growth.
Delivery services can include many different things, from food to business equipment and anything else in between. A tip is to think about what things people order and even look at your personal life. Ask yourself, what things get delivered to me? & What things do I send out for delivery?
These will help you grasp a few different ideas and potentially lead you to new business concepts.
set up a Small Nail Salons, Barbers, or Salon Business
When we look at local and national trends, we can see more and more people are choosing to spend their money on services/products that improve their image (We have all been there 😉).
If you have the relevant skills for hair and beauty, then these businesses can be one of the most profitable businesses if you're able to keep maintenance and product costs low, that is.
When we look at small business ideas in the Philippines with small capital, it's no wonder why services that cater to health and beauty are on our list.
Admittedly, some businesses in this industry require a large amount of capital before they begin, but the great thing is some of these costs can be offset.
You may have also seen beauty services offered in malls across the country. So again, this can be a very profitable idea.
That's why so many companies choose to do this. Still, it ultimately depends on the types of customers attracted to that mall and the branding of your business.
Starting A Food Cart Business As a business idea with small capital
A food cart business model is one of the hottest on our list of small business ideas in the Philippines.
This is because the industry and the franchising around food cart businesses have seen a massive increase in growth during the last 3 to 5 years.
We recently spoke about how to set up a food cart business in our full guide. In this full guide, we spoke about the profits you could make, the costs of setting up a food cart business, and the different avenues you could take your business in.
Filipinos are well-known food lovers, so if you can find the right location with the right products, you can indeed turn this into a very profitable business.
One of the other perks of having a food cart business is growing this and even outsourcing the task to your staff members.
This will allow you to concentrate on other essential business things, perhaps growing your business into a franchise company.  
Market or Reselling Store business
A trustworthy source informed Filipino wealth that a reselling business model could be massive if certain factors are met. 
She informs us, "As an experienced reseller, the most important thing is the price you pay. I buy in bulk from other parts of the Philippines and countries such as China. 10 or 20 pesos an item may not seem a lot, but when you're buying in bulk, even 2-3 pesos make a difference.
Once you have the buying cost covered, it's important that there is always a demand for your product and that there will always be a demand."
When we look at the present, especially around reselling, we see that this has taken many different forms on the Internet, including business models like drop shipping and eCommerce.
Both online business models can be profitable, but with the added benefit, you can access virtually any kind of customer anywhere in the world if you choose to.
Consultancy Business in the Philippines with small capital
We have now reached the end of our small business ideas in the Philippines list. Our number one option is in the area of consultancy. A consultant business can take many different forms.
Many years ago. When I qualified as a personal trainer and nutritionist, I  became a consultant for people who wanted to lose weight.
I would design food plans for individuals struggling to lose weight, and the profits I made were just as high as the profits I made from my training sessions.
In other words, it's entirely possible to be a consultant in many different areas. There are, of course, certain areas that are more profitable than others.
Take the topic of financing, for example. If you are a financing consultant, you may charge a commission, which could add up rapidly depending on your client.
This business is one of the best small business ideas in the Philippines because the capital to start a business is relatively low. However, there will be a few essential tools you will need. These tools are things such as a professional website and specific social media networking platforms.
Most of the work at the start will be in building your network. For example, social media sites such as LinkedIn are great for business customers, while platforms such as Instagram are great for the younger audience.
Lastly, this makes our list because this small business idea in the Philippines has great scalability due to the rapid growth in opportunities for consultants.
Small Business Ideas In The Philippines with small capital: Takeaway
There are many different types of small business ideas in the Philippines (both big and small) that could potentially be a very profitable income for the right entrepreneur if correctly planned and executed.
However, the difficult part is to determine where the opportunities are and how best to execute them.
In our list of small business ideas in the Philippines, we have tried it includes a mixture of businesses that require different levels of capital.
However, no matter what the start-up costs are, they all share a similar trait: Demand.
---
More Philippines Business Ideas Guides
---