Cebuano

English

Filipino
Negosyo Ideas At Home Philippines: What is the best negosyo ideas at home in the Philippines is a question you may be wondering at this current time, so today we will be finding out the most profitable negosyo ideas at home in the Philippines and which business is the best for long term success.
Negosyo Ideas At Home Philippines
Start A Youtube Channel For Business
Did you know that YouTube is one of the most visited websites and downloaded apps in the Philippines? There are over 56 million YouTube users in the Philippines to the latest data. The forecast for viewership is expected to reach 100 million users during the next 10 years. So it's no surprise why many Filipinos are turning to Youtube when looking at the best Negosyo Ideas At Home in the Philippines.
As crazy as it seems, you do not need to have a large channel to succeed on YouTube. Monetization is important, and Google ads are only one income stream for YouTubers. Offering products and services are also great options for growing YouTubers. Additionally, where your audience is located, and your niche plays a big part. The largest channels are not always the most profitable.
Open An Electronics Repair Business
If you have repair skills, you can turn this into a unique business idea to start at home in the Philippines. Whether you're looking to repair cell phones, laptops, consoles, or something completely different, there is a market for repairs in the Philippines. There are also online courses that teach beginners how to repair electronics.
Even though this is a great negosyo idea at home in the Philippines, it is recommended to fully research the market and the technology as both of these factors are continuously changing in the Philippines, and staying one step ahead is one of the most important things to growing a successful business at home in the Philippines.
Open A Coffee Or Food Business At Home
One unique negosyo idea at home in the Philippines is to start a coffee business or food business from your home. Naturally, this type of business idea will not be possible with all types of homes; however, if you are in a suitable location and your home has the space – starting a coffee business or a food business at home may be a fantastic option for you.
Working with food delivery services such as Food Panda and Grab is recommended; however, if you focus only on foot traffic, your property must be highly accessible to the public.
Start A Storage Business Using Your Spare Space
If you find that you have a large amount of space at your home and wonder how you can make money from this additional space, one option could be to rent it out. Do you have friends and family who need space?
Businesses and other individuals may also require the services of storage space. One of the biggest challenges for business owners is trustworthiness. This may be a barrier for some customers, but this will depend upon your market. The good news is there are several ways to maximize customer security.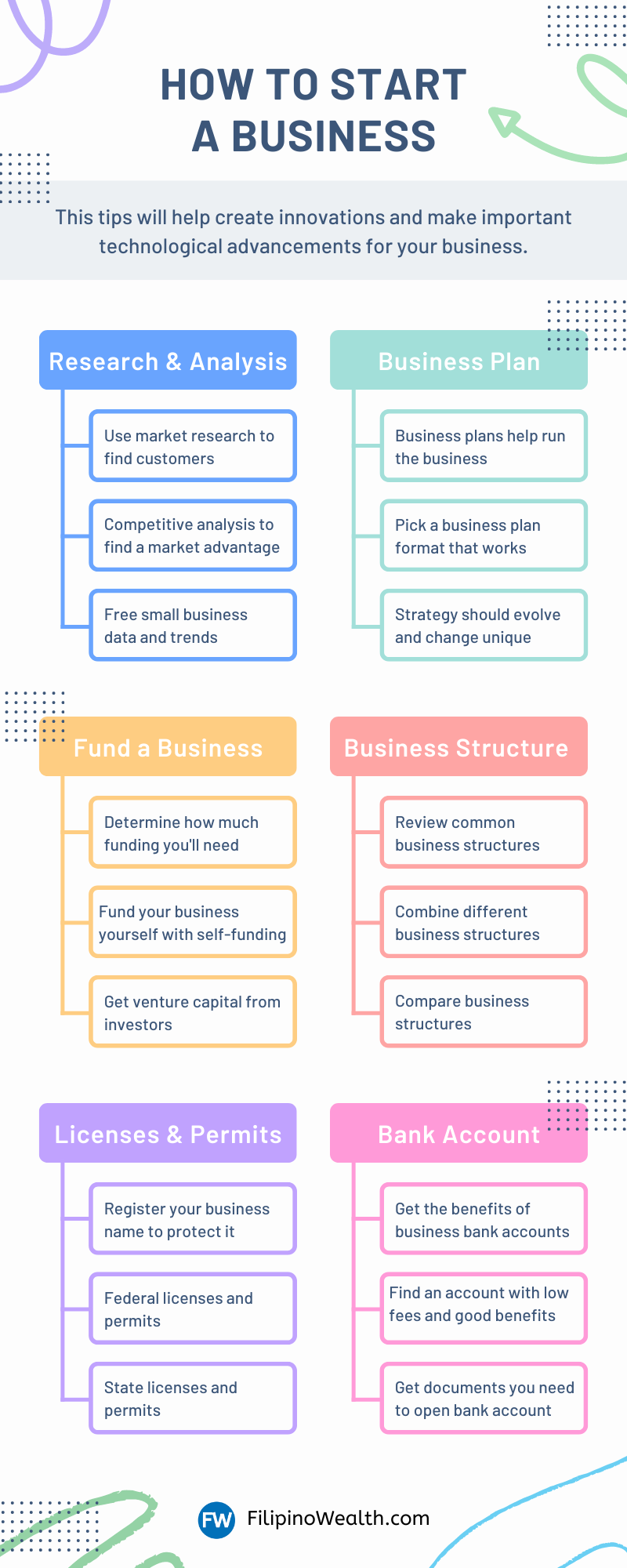 Create An Affiliate Marketing Income
Affiliate marketing can be one of the most profitable business ideas in the Philippines at home because it requires very little maintenance and startup costs. Affiliate marketing is a process where you earn money from selling other people's services and products. In other words, affiliate marketers are referral agents who earn a commission.
Some businesses will offer a low commission structure; however, there are niches where the commission can be higher. For example, web hosting and other online services often have a high commission structure. In addition, in recent years, cryptocurrency has also been one of the leading affiliate marketing programs in the Philippines.
Flip Domain Names
A great negosyo idea at home in the Philippines comes in flipping domain names. Flipping domain names means buying a domain name and later selling this for a profit.
Currently, several highly demanded domain names are currently available on the marketplace. Some choose a specific industry or country. There are also many strategies to make money from domain selling in the Philippines.
Sell An Online Service From Home
One of the most common ways to make money at home in the Philippines is to sell an online service. But you may wonder what online service is the most profitable service to start at home in the Philippines? The answer to this question can fluctuate depending on several factors, such as your location and your expertise.
For example, if you are a piano teacher, you may find some locations more profitable than others, which can impact whether or not you start this kind of business at home. Likewise, other ideas such as life coaching can depend upon the market. Therefore, business owners often recommend performing market research when starting a business at home in the Philippines.
Become An Online Teacher
Is it possible to earn money online at home in the Philippines teaching English? Absolutely and many Filipinos across the country teach at home. Over the years, Chinese and Japanese schools have increased their demand for Filipino teachers, and there are several local and international teaching schools looking for teachers.
Alternatively, entrepreneurs can decide to start their own independent teaching schools at home. But, of course, English is a highly demanded language. Still, other languages, such as Tagalog, are also commonly popular with foreigners looking to live in the Philippines, so it may be a great idea to venture out into other languages you are familiar with when starting a language school.
Open A Lazada Store
Lazada is one of the most popular apps and websites in the Philippines, and billions of pesos have been made using this platform. Even though Lazada has plenty of competition, the platform generally does not look like it will slow down in growth. On the contrary, some experts believe that the platform will expand dramatically over the upcoming years.
Recently we spoke about the best selling products to sell online and what is the most in-demand. If you're looking to sell any types of products at home in the Philippines – it's recommended to look at this article, especially for those seeking negosyo ideas at home in the Philippines.
Bonus: Rent Your Home Out On Airbnb
Today's bonus option is to rent out your home or parts of your home on the Airbnb platform. Now that management of Covid-19 has improved, tourism is returning, and the demand for short-term and long-term stays across the Philippines are increasing. So if you have suitable accommodation that is accessible, you may find that renting out your space is a great way to earn money at home in the Philippines.
---
More Philippines Business Ideas Guides
---