Cebuano

English

Filipino
Business Ideas in the Philippines with a 1k capital? Is it possible to start a small business in the Philippines with only a 1k investment?
Absolutely yes! What if we asked the question, is it possible to start a SUCCESSFUL business in the Philippines with only a 1K capital? 100% Yes, especially in today's world. So, what kind of business can I start with only 1000 pesos?
If you visit any other blog website about this subject, you will almost always see the mainstream answers of cleaners, gardeners, and so on. But today, we are going to share with you some unique business ideas which are BOOMING and which you can start in the Philippines with 1K or less.
Of course, it's important to remember that some of these ideas will require a basic setup, such as a laptop and an internet connection. Still, with the right plan, you will start a successful business with only small capital. I'm super excited to go through the list, so let us begin!  
Business Ideas In The Philippines With A 1k Capital
1. Blogger / Vlogger / YouTuber
Did you know, that the Philippines is one of the most active social media counties on this planet. I always found this ironic as a few years ago.
Then, the Philippines was also labeled as one of the world's worst countries for its internet speed! But things have slightly improved, and people are now starting to make a full-time living from blogging, Vlogs & YouTube.
Of course, each of these platforms does take time to build, but now many people in the Philippines and overseas Filipinos have gained a full-time salary from their blogs, Vlogs, and YouTube videos.
This business concept is so rewarding because you can grow your followers on another platform and cross-sell. Let's take Bob. He is a fitness enthusiast and loves to share his videos on YouTube. After 6 months, he has thousands of views and subscribers from his videos.
How does bob make his money? he often makes money from advertisements on his YouTube videos. Still, often his followers visit his website where he can earn more money from other advertising and has the opportunity to earn even more by selling a personalized fitness plan to his visitors.
Many people feel they need thousands of views and subscribers to make respectable money from this kind of business, and even though this is true in some industries, if you are wise and can maximize your profits, then you could easily make more money than someone else who has 100K more subscriber.
How much will this cost? There is a cost to buying a high-quality video recorder, the correct lighting, and other online and offline equipment. Some equipment is needed, but not all are essential. Some entrepreneurs earn a good paycheck from their channels each month without spending a lot of money on their videos.
Some YouTubers and bloggers recommend products as they are on a commission structure. This means they will say you need to buy this video software or camera, etc… because if you don't, you won't be successful… but in reality, the product is often not essential. Once you have made a paycheck, it's up to you if you decide to upgrade your business equipment.
2. Self-Employed Delivery Driver
If you are looking for flexible business ideas in the Philippines with a 1k capital, you could perhaps look into delivery driving. I'm sure you know of food panda & grab who deliver tasty treats to our homes daily. But as a self-employed delivery driver, you have many different routes available to you. For instance, many people live a very busy life; they often forget to buy food or other daily essentials.
When I first arrived in Cebu city in my mid-twenties, I was one of them. I tried for weeks to find a company or individual who would deliver groceries directly to my door each week. But at the time, I didn't find anyone to help.
This is just on the topic of food and as an example. But in fact, this could be anything. As a real-life example, a friend of mine in manila pays a very high price to get his washing washed and delivered directly to his door. My friend went to school with the delivery man who delivers his washing each week, and he asked him if he works for the company.
The delivery man replied and said he doesn't work for the company directly they pay him a fee for each drop and if he is available, he will do it.
So, if you only have 1000 pesos but you have time and a type of transport, either a motorbike or jeepney, then you could approach companies and suggest this kind of setup. This business is a win-win situation. It could mean your business expands, and who knows where this concept with take you.
How much will this cost? On the financial side, very little, but it will cost you some time. You may need to approach many companies and show them just how responsible and trustworthy you are before a company agrees to your proposal.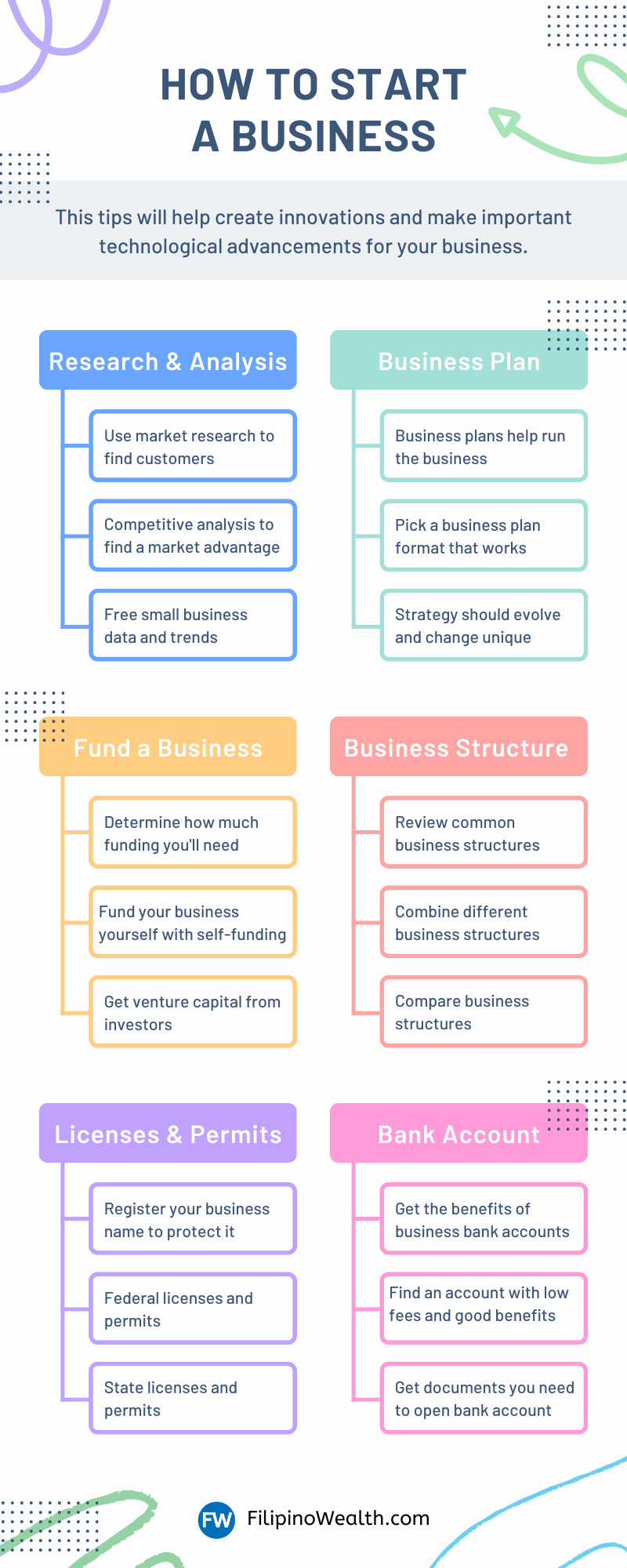 3. Virtual Businesses In the Philippines
Do you have an eye for running a service? Then this part of our business ideas in the Philippines with a 1k capital could be a perfect fit for you. The BPO / call center industry in the Philippines is booming.
The reality is the industry is still increasing in the present time, and experts agree this shall continue into 2025 and beyond. More and more companies around the world are looking for Filipino workers to help support their businesses. If you have a laptop and an internet connection, this could be a possible business option.
The work is not always easy in this industry; however, the possibility for growth is exceeding high. Most successful business minds will quickly turn their self-employed job into small virtual businesses, especially when you have a few clients.
Often people worry about getting customers, and I see why. Because of course, if you have no customer, you have no money coming in. What I would suggest from the time I was in the process of setting up a business model like this is to approach businesses and offer free projects in return for a review that you can use to increase your attraction to new customers.
Some of the businesses you do free projects for will often offer you paid work, primarily if you over delivered on the project but remember this is not guaranteed.
How much will this cost? Often this business type can cost very little. You can get a free website on wix.com and network online, which does not cost a thing. If you can spend a little more this would give a more professional appearance, but this is applying to your personal situation.
If you are looking for the latest tips on how to run your business successfully in the Philippines, then visit our recent post! It's a gold mine.
4. Selling Homemade Items
Do you have a passion for making or baking? Then this business idea in the Philippines with a 1k capital could be your new investment. Have you ever seen a person on a Facebook group selling homemade items, which are everyday foods or something such as flip-flops?
This can be a great source of income and be turned into a very successful business. For example, the founder of KFC went knocking door to door in his hometown of Kentucky trying to sell his homemade chicken before It becomes the success that it is today. So, you can turn to it to make an item into a business.
Food is slightly different when it comes to other items. If you are selling to the public, you may need to investigate specific regulations and food safety laws before starting.
How much would this cost? If you plan to sell other items, either food or flip-flops, you will only need to pay for the equipment and essentials. However, if you deliver, you may also need to factor in delivery costs.
5. Referral Agent & affiliate Marketing
A referral is a great business to be in as this can be run part-time and full-time. In addition, the commission level can be huge if you can find a customer in the luxury markets. So, what is a referral agent? The job description changes depending on the industry you work in, but for this example, a referral agent is a bridge between the customer and the seller.
For instance, if you know someone selling their house or a real estate agent wanting to sell a piece of land. You could find a buyer for them for a certain fee, AKA finders fee. This is an excellent option for those who spend many hours online as often networking through social media would give you an advantage in finding a buyer.
I would always recommend you get everything in writing before commencing this kind of business setup.
Secondly, always be truthful and honest to the buyer, not only because this is the right thing to do but also because if the buyer finds out something they don't like that you didn't inform them of, this could stop the transaction from happening. Finally, you will not be receiving your finders fee.
How much does this cost? Typically, all you need is a strong networking game and access to social media, so the costs are extremely low. The time, however, is slightly higher than the costs.
When I was studying an online course a few years ago the woman who was presenting the course mentioned that she did a business that was similar to this one. She advised that if you ever start this kind of business model, always keep in touch with your potential buyers because if they are not suitable for one of the products/services, they may be suitable for another.
6. Repairing Station
When items break, we need a skilled handyman or handywomen to fix these for us. In business terms, there is a supply where there is a demand.
Repairing items is a great business you can start for under 1K in the Philippines. This is mainly because with a lot of our products (excluding high-tech electronic goods), spares and parts can often be purchased at an extremely low value.
How much would this cost? Often the only cost is the standard costs for parts. This will very be depending on your equipment and spares needed.
7. Home Massage Therapist Business
Our last entry in our list of business ideas in the Philippines with a 1k capital is the Massage Therapist. If you have a spare room or can do home services, massage therapy could be the avenue for you! There are some courses you could do both online and in the city.
As a professional massage therapist, this job can become very demanding on your body, especially if you are massaging several people a day. However, in the right direction, you could turn this into a business that can run without your involvement as your client base grows.
Human beings always strive for two main things. 1) To bring pleasure and excitement into their lives. 2) To avoid pain and suffering in their lives. Remember this when brainstorming business concepts.
We hope we have given you some business ideas in the Philippines with a 1k capital. As you can see, the list has many different types of business opportunities for different types of people. 1000 pesos is not a lot, as we all know, but the main thing to remember is it is possible.  Business Ideas In The Philippines With A 1k Capital.
---
More Philippines Business Ideas Guides
---