Cebuano

English

Filipino
Business for students in the Philippines is today an exciting post! Starting a business in the Philippines is an excellent idea! There are many opportunities to start earning money, but the question is…what are these opportunities, and how can students in the Philippines start a business while studying?
You could start a business by contributing as little as a few hours a week. So today, we are going to look at eight excellent opportunities for students in the Philippines!
Small Business Ideas For Students In The Philippines 2022
Start A Student Article writing Business
Article writing is an excellent business for students in the Philippines as it has tons of flexibility and can earn a decent salary. In addition, as an article writing business or a content writer, your business will help other companies write content for their website.
For example, if I needed a 2000-word article about the effects of drinking soda, then I would hire a content writer for a service fee. Writing and research is usually the only task. However, in some cases, businesses may pay extra for you to add links and images to your writing content.
Hours can be reasonably flexible, depending on your customer. Some businesses will want you to finish an article by a specific deadline, such as 48 hours. Others will ask for five or so articles completed in seven days, for instance. Therefore, the amount of hours you work as an article writer depends on your writing speed and productivity.
A tip to save time is to use a voice to text software. This is generally built into Microsoft Office, but you can download this or add this on as an extension to other programs.
When you first start writing content, you may find yourself writing slowly, but as you build up the experience, you will often find that instead of 6 or 7 hours, it can take you 2 to 3 hours.
How much money you can make will depend on the type of article. On some freelance writing groups across Facebook, I have noticed that typically, the lowest someone would offer is 500 pesos per 1000-1200 words.
If the company has been established for some time, they can afford to pay extra and find more talented writers, so some customers are willing to pay 1000 pesos for every 1000 words.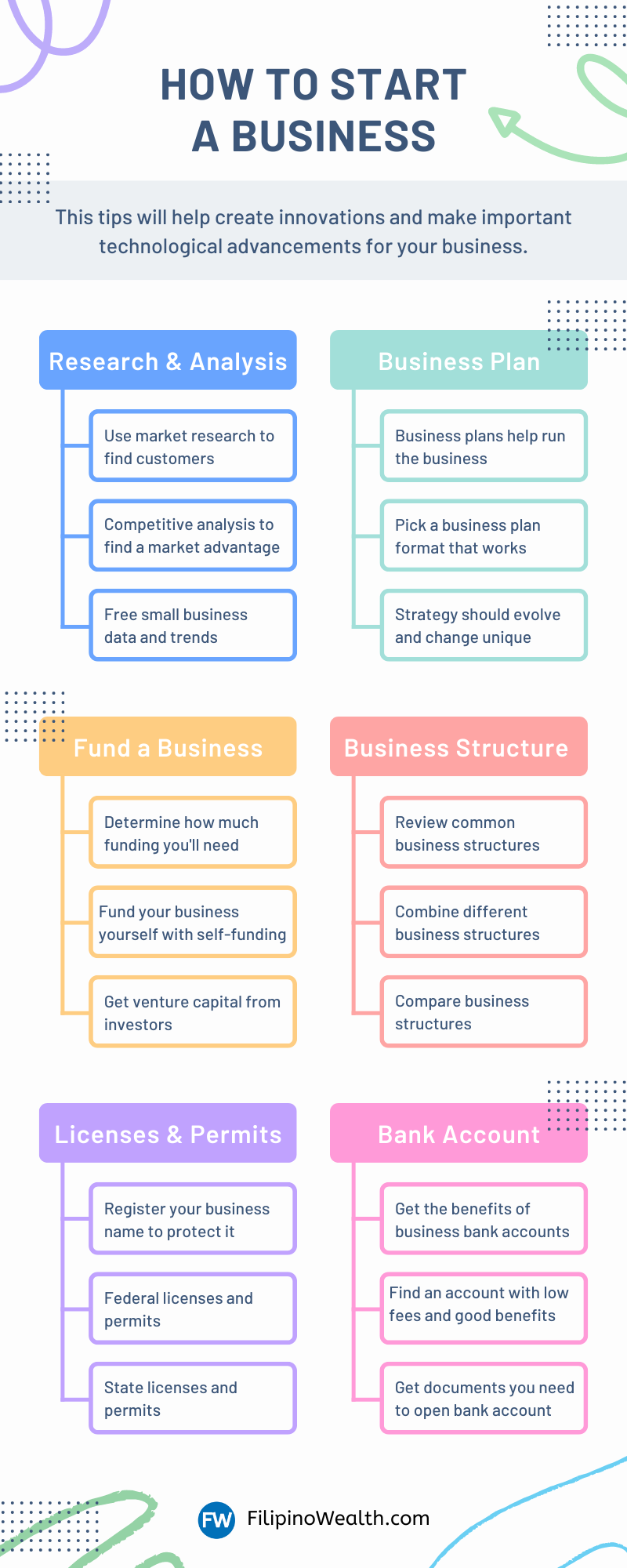 Become A Student English Or Tagalog Tutor
Tutoring is a popular business and potentially one of the best businesses for students in the Philippines. This is because tutoring can be performed anywhere in the world as long as you have a reliable Internet connection.
However, if you decide to work for a company, for example, 51Talk, then there may be certain restrictions you have, that you would not have if you were a freelance tutor.
If you live in a touristy area, many tourists are interested in learning a language, so this may also be a route open to you.
The hours will depend on your customer's needs. Typically if you are looking for a full-time income, you will need to be working 30 to 40 hours per week.
Alternatively, you can maximize your profit and minimize your working hours by offering courses that you have prerecorded for a certain fee.
If you are taking your business online, then you have the opportunity to open the doors to many new customers, therefore, affecting your wages.
For example, there is a Tagalog website offering foreigners the opportunity to learn Tagalog for $150; this includes ten videos and a tonne of online workbooks. Can you provide a better service?
Start A Student Blogging Business In The Philippines
Blogging is increasingly popular across the Philippines, with the best Bloggers earning millions of pesos each month. But what exactly is blogging?
Blogging can be on many different ideas. For example, you may decide to start a blog about a hobby you have, such as exercise, or you may choose to do a blog about something universal like animal care.
Blogging is not dead, but we are changing the way that we search for information. As an example, many people are turning to YouTube rather than the Internet to find questions. Of course, this may affect your blog unless you are also doing YouTube to drive traffic to your website, which can be very financially rewarding!
The number of hours you put into your blog will help speed up your process and traffic.
For example, if you are fishing and have ten fishing rods, you only have ten chances to catch fish. However, if you have 100 fishing rods, you have 100 opportunities. Blogging is very similar. The more quality posts you have, the more possibilities you will bring traffic to your website, and the more traffic you have, the more money you can make, which brings us on to the next question.
If we are looking at income from advertisements, two factors will generate your income from blogging. 1) the amount of traffic you receive on your website. 2) where this traffic is from.
For example, suppose your readers are from first-tier countries such as America and Australia. In that case, you will receive a higher income per thousand clicks compared to traffic from the Philippines.
You can also sell your products, such as an ebook. To generate more income.
It is possible to earn a full-time income from your blog, but there will be many hours you will need to put in to receive the income for the future.
Become A YouTuber In The Philippines
I don't need to go into YouTubing as I'm sure pretty much everybody on here knows what the YouTubing platform is and how big it is.
As I mentioned previously, more people are YouTubing questions, whereas before, they would potentially go on Google to find out the answers to their questions. Therefore, there is a tremendous amount of traffic on YouTube. The tricky part is finding the audience and then monetizing it.
Typically shooting an average video can take anywhere from 30 to 60 minutes; on top of that, you have editing and uploading. Therefore, for an ordinary video, it can take up to two or three hours per video.
This time will dramatically increase or decrease depending on the type of video and the length of the video.
The best way to monetize YouTube is to use YouTube as a marketing tool. Many YouTubers rely on Google ads to make their money on YouTube, but this is only one way how to monetize YouTube in the Philippines.
A much better way would be to send the traffic to your website or to a product that you are selling or that you are getting a commission for. This way, you maximize your potential streams of income.
Influencermarketinghub.com states: "The actual rates an advertiser pays varies, usually between $0.10 to $0.30 per view, but averages out at $0.18 per view. So on Average, the YouTube channel can receive $18 per 1,000 ad views. This equates to $3 – $5 per 1000 video views."
As the Philippines is Not the first-tier country, expect this rate to be much less.
If your viewers do not skip the advertisement and/or you can show more advertisements, you can potentially increase your earnings power by 1000 views.
Open A Student Social Media Management Business
A social media management job is an excellent business for students in the Philippines because it is a flexible and enjoyable business.
Your business will help other companies improve their social reach. This could be through running competitions, hosting special events, or making content go viral. This job is often on social platforms such as Facebook but can also be on YouTube, Instagram, etc.
This depends on the business, but typically, a few hours a week is average if you are working with a small business. Still, you may be able to find customers who are looking for a complete social media transformation and will pay a full-time salary. But, again, this is great if you have the hours to put in when you are not studying.
As a social media management business, you can decide how much to sell your services for. Many social media management businesses do a particular package. However, you will notice that these businesses are also turning towards commission.
For example, some S.M.M businesses are confident that they can improve the selling rate of a particular type of product on their customer's page. Therefore, they will negotiate an extra payment on top of their payment for managing a business's Facebook page.  
Launch A Student Virtual Assistance Business
Virtual assistants have been around for many years. This is an excellent business for students in the Philippines due to the low startup costs involved.
Most tasks will be reasonably simple. Perhaps you will be asked to research information about a product or find the latest prices for a local service. It can be just about anything depending on the business you are working with.
It's always a good idea to agree on the terms before deciding to become a virtual business assistant, as there are times when some businesses ask for assistance to do more than what they were asked. So it's a good idea to keep an eye open for this and agree to terms before starting the professional relationship.
Virtual assistants are often part-time or full-time; however, some positions are only for a few hours a week, but this is rarer.
The downside you may experience is the time zone difference. For example, if your customer is in America or Australia, then they may need you to do the work at a specific time, which may be in the middle of the night or during education hours.
Virtual assistants can make a fair wage. 300-700 pesos on average, depending on the tasks involved. Of course, if you are starting and have little experience, then you may be on the lower end of this scale. But if you can gain experience and testimonies, this can help you in finding a better-paid job.
When we look at a list of the best businesses for students in the Philippines, it's apparent that virtual assistants are not the best-paid business in our life, but they can be suitable for the right entrepreneur.
Start A Student Dropshipping Business In The Philippines
Dropshipping has been around for many years and involves the process of selling somebody else's product on your website.
For example, let's say I have some coconut oil for 200 pesos per bottle. You can decide to list my containers on your website for 300 pesos. (200 for the product and 100 pesos profit for you). Once you have a sale, you can put the customer's details directly on my website, and I will send the product to the customer.
Dropshipping is not as easy as it used to be due to the vast competition across the Internet, but it can still be profitable if you can find the right niche with the right strategy.
If you have the funds to do so, starting a private label business would be a better option. This is where you buy the products directly, and you can place your logo on the product. The downside is this can be very expensive, often thousands of dollars per shipment.
Dropshipping can take a considerable amount of time to set up, but you can outsource many of the processes to automated systems once your website is set up.
Some dropshippers reportedly spend as little as five hours a week and, in some cases, less on their business per week. This, however, is once they are established; therefore, you may need to spend many more hours before you can start to reduce your working hours.
Dropshipping is not easy, but it can be a profitable business to find the right product and the right market.
Some dropshippers can earn thousands of dollars each month and, in some cases, 10s of thousands of dollars each month, but this is challenging to achieve.
The benefit is that dropshipping is reasonably cheap to set up compared to other kinds of businesses, so if you are unsuccessful, you have not lost too much money; the difficult part is deciding if this venture is right for you or not.
Earn Extra by Starting A Domain Flipping Business
Domain flipping is an excellent business for those who can spot a bargain! In its most straightforward way, domain flipping is the process of buying a domain name for a low cost (in some cases $10 or $20) and selling it for a much higher price.
Some people can sell domain names within a few hours, while others hold on to domains for several years before selling to maximize their profit.
When starting this kind of business, it's vital that you thoroughly research the industry. Also, its recommended to have a strategy for your process. Always, always, always check the domain name.
For example, has the domain been used as a spam website previously? Is it blacklisted? Is this domain name appealing to an individual or a business?
Finding out this information will help you with your financial predictions and whether or not it's a profitable purchase.
Typically domain names that are short and feature a popular keyword rate higher than though long and use uncommon words or phrases.
You can make 10,000 pesos in a few hours or 200 pesos in a month. It's challenging to place an actual figure on this business as too many plates are spinning to give an accurate number. Still, if you have some startup cash, you will potentially be able to buy more expensive domains that you can later flip for a higher profit.
Business Ideas For Students In The Philippines: TakeAway
Today we looked at some of the best businesses for students in the Philippines. This list involves some of the most popular and profitable opportunities for students. If someone can contribute more time or money to a business, then the opportunities for students in the Philippines open up dramatically.
Many of the businesses we spoke about today start to bring in income during the long term. However, there are ways you can maximize your opportunities to increase wealth in the short term and long time. Traveling across the Philippines, and visiting different cities and areas, I always saw hundreds of various opportunities to make money.
Therefore I am confident that you can also turn your skills and talents into a money-generating business. If you are interested in more business ideas, you can check out our list of 300 business ideas for the Philippines!
---
More Philippines Business Ideas Guides
---