Cebuano

English

Filipino
Today we are going to be looking at 12 online business ideas for the Philippines. However, before we begin, you may be interested in seeing our full list of business ideas.
You can visit a full list of 300 OF THE BEST BUSINESSES IN THE PHILIPPINES for more online and offline ideas. Today we have included a mix of different business ideas, both modern online business ideas for the Philippines and some older ideas that are still profitable in today's market.
Are you in need of business tips? At the end of this article, we have also included our best tips for online business ideas for the Philippines.
Online Business Ideas For The Philippines
12. Starting An Online Appointment Software App / Business
Online appointment software is a very crucial piece of equipment for businesses that rely on online appointments. If you can tailor your software to cover the Filipino market (as many current software companies are based on US businesses), then you can step ahead of the game when it comes to selling to local businesses.
11. Becoming An Online Broker In The Philippines
One of the most well knows online business ideas for the Philippines is the popular broker business. The great thing about brokers is that they cover a vast range of areas. For example, you could be a real estate broker in the Philippines stock exchange or even an importer broker. The list is comprehensive.
10. Opening an online casino
A very profitable business is an online casino business. Some online casinos have a physical location, while others choose to be 100% online. However, remember that you will need to adhere to requirements and legal duties when setting up an online casino in the Philippines.
9. Creating An Online Editing Software Business
There are many things that we need to edit each day. This could be a simple picture or a video. However, most of us do not want to download and pay for editing software, especially when we only require basic needs.
This is where online editing software comes in. You can make an additional income through selling premium services all sell advertisement space and sponsorship.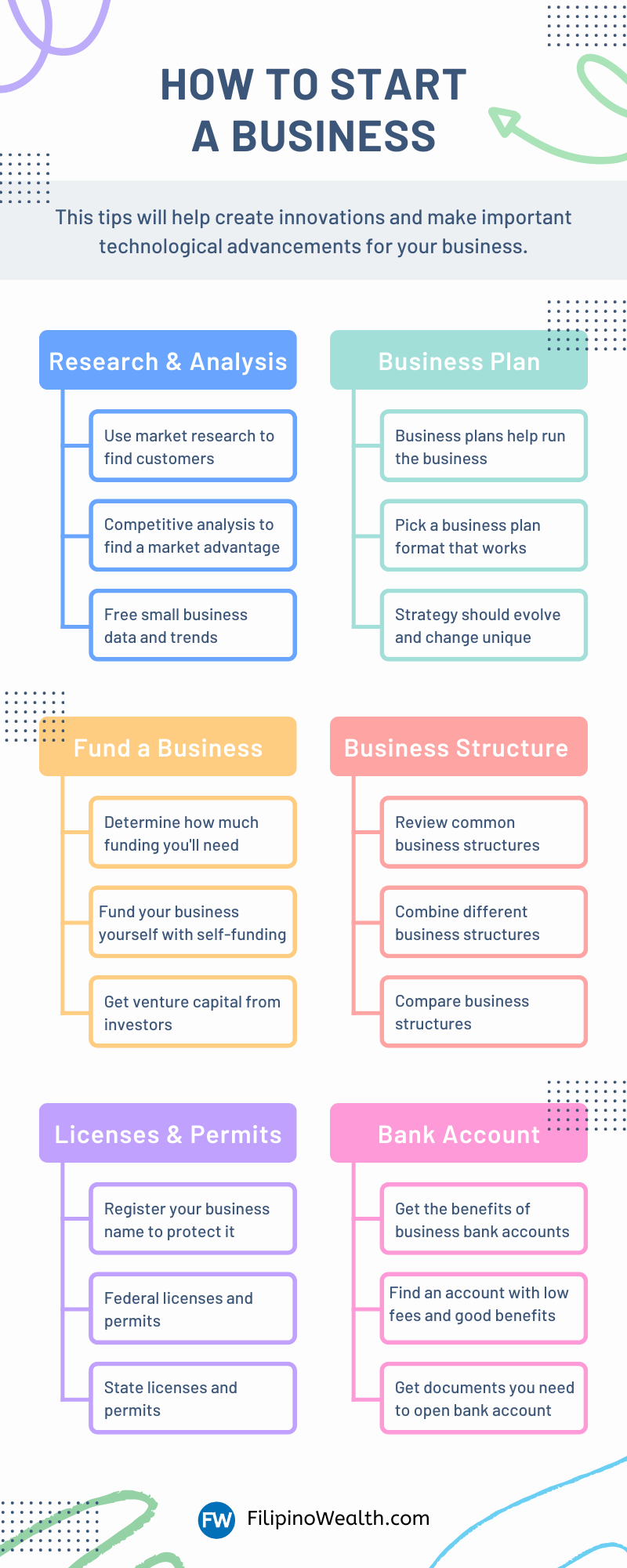 8. Launching An Online Delivery Service
Online delivery service is a great business when you want to send something at your convenience. This business normally picks up your items and delivers them to a certain location for a fee. Due to this convenience, the price can be slightly higher than other delivery routes but not always.
7. Opening An Online Language School business In The Philippines
Online English schools are one of the best businesses in the Philippines for many reasons. I am a customer & I have used the services of an online language school in the past. 
The great thing about Filipinos is the level of English. Some foreigners visit the Philippines for the sole purpose of learning English. There are many routes open for income for this business model.
6. Starting An Online Medical Store
An online medical store is, in other words, an online pharmacy. If operated correctly in the right market, similar to an online language school, an online medical store can also be one of the best businesses in the Philippines.
You may need some external requirements with this business both locally and with Google to make sure you rank for your chosen keywords. 
5. Becoming An Online Music Store Business Owner
Businesses, as well as individuals, use online music stores. As an example, YouTube has been cracking down in recent times on the level of Copyright material. Therefore YouTube channels are purchasing music online or using royalty-free music.
Some entrepreneurs also run a service where they compose, mix and design certain music specifically for a Youtubers need. This is a great way for entrepreneurs to earn some extra profit in their online business idea.
4. Launching An Online Payment Service Business In the Philippines
Online payment systems are very important parts of the business when you are selling online. But, critically, online payment services require a lot of security and software. 
The good news for business owners is that there's a possibility of earning a high-profit level as most online payment services charge a small percentage per transaction.
From research, we can see a gap in the market for this online business idea for the Philippines, but the question is, is there a market in the gap? 
3. Developing an Online Transcription Service
Transcription services have become popular for many different reasons. Sometimes these are for legal reasons. Others are simply through a business process. If you have the skill and the time to build this kind of business, it can quickly become profitable.
2. Open Your Own business Consultancy Business In the Philippines
When you have a business, it's difficult to see what's going wrong and what areas you need to focus on. Because of this, businesses decide to hire the services of a business consultant to help them with improvements and growth.
1. Earn Money Like I do and Start An Online Blog Business In the Philippines
The number one online business ideas for the Philippines is ever-growing blogging. In present times, business owners can increase income streams from their websites and online sales through the power of blogs. Those who don't have a business use blogging to provide a service and monetize content by selling courses, products and monetizing adverting.
For more information on how to make money online in the Philippines, feel free to visit BlogSchool.PH!
Online Business Tips For The Philippines
Marketing is everything when it comes to online business. There are many different channels you can use for advertisement some of which can become very profitable while others have a much lower return of investment. When using this it's important to work out all your costs and your profit margin so that you can set your advertisement accordingly.
When we are looking at the 12 online business ideas for the Philippines we can see there is a vast number of opportunities for this developing country. Due to previous scams, consumers are naturally fearful of new online businesses so it's paramount that your customer's needs are met and that they have been rest-assured you are a legitimate website. (Especially if accepting online payment.)
Some of the 12 online business ideas for the Philippines that we have spoken about today take time to build. For example, this blog has been around for some time now, but this may be your first visit to filipinowealth.com. Your business may be the same the longer you are running it the more opportunities your customers will have to find you.
Online Business Ideas For The Philippines: TakeAway
Starting an online business for the Philippines is one of the smartest things entrepreneurs can do in current times.  Even though there are many Filipino-based websites, there are also many unfilled niches and areas. If these areas are explored, this could provide a very profitable online business. It can take time to build an online empire. Some people can do this within a few months, while some businesses take a few year perseverance is always key.
---
More Philippines Business Ideas Guides
---
---